How cheap money and expensive Councils have affected affordability in Auckland and Wellington housing zones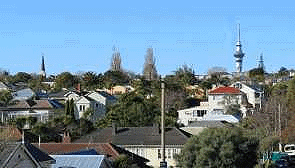 Today we are releasing two summaries of housing affordability measures for the Auckland and Wellington urban areas.
Although overall housing loan affordability is in a deteriorating trend again, the severity is quite disparate even within some of our major cities.
Cheap mortgage money has been very seductive for many borrowers and certainly most lenders, allowing larger and larger loans.
But affordability is also heavily influenced by local authorities, their policies and political opinions. Planning 'fads' have a lot to answer for.
In the end, the real stress imposes itself on first home buyers who are on regular incomes and looking to purchase.
When these financial stress levels are elevated they intersect by forcing unreasonable choices between either a mortgage or a family. It is rare that public policy settings consider such consequences. The history has been that Councils respond to existing homeowner/ratepayer goals which prioritise protecting or growing house values. That is easily done by strangling supply.
Our research work which is supported by the Roost Mortgage Broker network allows us to track affordability in the major urban zones of both cities.
We track affordability in a number of ways:
- home loan affordability for a standard buyer who purchases a median priced house
- home loan affordability for a first home buyer who purchases a first quartile house
- home loan affordability for a two income family with one child
- home loan affordability for a two income couple buying their first home
- comparing Rental Affordability and Home buyer affordability (after equalising the components)
- the Rent Ratio - relating rent levels to house prices
- Median Multiples - relating household incomes to house prices.
These various views add depth to the issue which is likely to be topical in the 2014 election debates.
We hope this data, which will be updated monthly, helps inform that debate.
The Auckland urban summaries are here.
The Wellington urban summaries are here.
Data for other centres can be found within the main reports which are located in our menu systems.
We were motivated to publish these views by Peter Jeffries of CORT and we thank him for his suggestions.
We welcome feedback on this work.