Local Government NZ launches council funding review; says property rates may not be sustainable; Road tolling, sales taxes, income taxes mooted as alternatives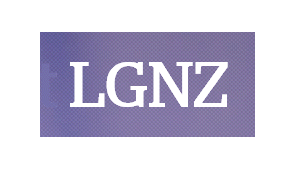 By Bernard Hickey
Local Government New Zealand (LGNZ), which represents all councils, has announced its own review of council funding mechanisms and wants a national debate about alternatives, including suggesting council sales taxes, council payroll taxes, congestion charges, visitor charges and road tolls.
LGNZ President Lawrence Yule said demographic changes and the need to fund big infrastructure projects without increasing property rates faster than inflation meant the current reliance on property rates may not be sustainable.
"New Zealand councils have a high reliance on property taxes, which is unusual by international standards.  The common international approach is for local government systems to have a multiple taxing power, important for both resilience and fairness reasons," LGNZ said.
LGNZ said its Local Government Funding Review would identify new funding options and alternatives that could complement councils' current funding tools.
Yule referred to the challenges of funding expensive new infrastructure when councils also faced an ageing population where the burden of paying rates fell more on retirees who were asset rich but income poor. He also pointed to council areas south of Auckland who faced stable or falling populations.
"Other councils are facing major growth pressures to fund large-scale infrastructure investments to meet the needs of future generations and sustain economic growth, with limited funding tools at their disposal.  The required growth in funding requirements will place severe pressure on a pure property tax model," Yule said.
"Complementary alternatives are required.  Our focus is on developing a strategy and model that is sustainable for New Zealand communities in the long term," Yule said.
"Examples of funding tools that may be reviewed for appropriateness in a New Zealand context include local income taxes, local consumption taxes, congestion charges, visitor charges and payroll taxes," he said.
LGNZ planned to set up a cross-sector working party during April.
Reaction
Auckland Mayor Len Brown welcomed the review.
"I have been advocating for some time for a national discussion on alternatives to rates. I'm delighted that LGNZ is now taking the lead on this issue," Brown said.
"The current model of funding through rates is intrinsically unfair. Now is the right time to look seriously at alternatives that are more equitable and that better reflect the complex funding challenges facing Councils," he said, adding any sensible options should not be ruled out.
The Local Government Forum, a group of business organisations looking at local government, also welcomed the review.
Forum Chair Michael Barnett said businesses were also concerned about an over-reliance on property value rates to fund councils.
"Modern local government is broadly empowered in terms of its role and responsibilities yet it is restricted to a narrow, archaic funding base made up of property value rates and per property charges," Barnett said.
"Property value rates bear no relationship to either a person's relative ability to pay, or use of a service. Rates prevent communities from truly assessing the costs and benefits of council activities. For many businesses, this means a heavy tax on a key asset to pay for all manner of community services many of which they may rarely, if ever, use and have very little say over," he said.
Barnett said few of the recommendations of the 2007 Shand Inquiry into Local Government Rates had been adopted.
He said the Government's Better Local Government programme of reforms to make local government more efficient and to slow growth in spending, rates and debt had not addressed the funding issue in a meaningful way.
"It is therefore timely to take another look at how best to fund modern local government and we congratulate LGNZ on its initiative.  The business community is very keen to be part of the conversation."
Associate Local Government Minister Peseta Sam Lotu-liga gave the following comment by email: "Local Government New Zealand has said it will look at some options and we need to wait and see what they come up with. The Government will always listen to ideas from councils, but at this stage there are no plans to significantly change the way local government is funded."
(Updated with Government reaction)