First results released in a collaborative project aimed at making rental housing safer, healthier and more energy efficient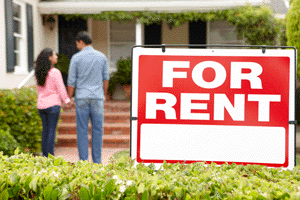 Only 6% of rental houses passed all criteria in a trial Warrant of fitness (WOF) test just conducted under the auspices of local councils, the ACC the NZ Green Building Council and the University of Otago.
Some 144 rental houses in Auckland, Tauranga, Wellington, Christchurch and Dunedin were tested on 31 criteria (see list below), with the assessments taking on average a little under an hour. A detailed question-and-answer paper on the tests can be seen here.
Labour's Housing spokesperson Phil Twyford said the fact that "more than 90% of rental properties in a pilot project have failed a Warrant of Fitness check" indicated the Government needed to urgently tackle housing standards in the private rental market (see statement below).
Of the homes tested, just eight met all the criteria, though the trial organisers said that most dwellings failed on only a "handful" of the 31 inspection targets on the WOF checklist. Around 36% of homes would pass all the criteria in the draft WOF checklist after "just a few minor and inexpensive fixes".
The most common item that houses did not pass was water temperature, with 40% of the properties tested having water that was either too hot or too cold.
The next most common, at 38%, was properties not having security stays on their windows, followed by 37% of houses not having a fixed form of heating.
Items attracting most of the attention during this testing phase included whether houses indeed needed a 'fixed' form of heating such as a heat pump or a wood burner in order to 'pass' the WOF.
Other significant failures were 30% of houses not having working smoke alarms situation within 3-metres of bedrooms.
There were no significant regional differences in the results.
This "pilot" project aimed to test whether draft warrant of fitness (WOF) checklists and methodologies were practical for landlords, assessors and tenants.
The rental housing WOF field trial involved the Auckland, Tauranga, Wellington, Christchurch and Dunedin councils, the Accident Compensation Corporation (ACC), New Zealand Green Building Council (NZGBC) and the University of Otago, Wellington. The trial tested a range of criteria that could potentially be included in a housing WOF. It aimed to identify aspects such as average assessment times and how to best communicate results to landlords and tenants.
The assessment tool was developed by the NZGBC and the University of Otago, Wellington, with feedback and input from the five councils, and ACC.
The field trial has not resulted in the immediate issue of a WOF for each home, but it is an important step towards standardising methodologies and checklists to ensure the credibility of any national WOF scheme.
A spokesperson for the steering group behind the WOF survey trial, Julie Bennett from the University of Otago Wellington, said work was now under way to tweak the WOF checklist.
"We have received good feedback from landlords, tenants and the assessors and we are now going back to look at the checklist and criteria to make sure we have a robust and usable housing WOF for the rental market."
Bennett said landlords, assessors and tenants provided valuable information during the field trial.
"The trial was really important so that we could gain an understanding about what is going to work for landlords, assessors and tenants. For a housing WOF to work, it has to add value for the landlords and we needed to actually trial the draft WOF checklist and methodology."
She said the majority of landlords interviewed were "supportive" of the idea of a WOF, though they tended to have "conditions" with their support.
Some of the comments that were received from landlords about the WOF booking process and process in general included:
The WOF process needs clearer steps and longer timeframe to make an appointment.
It would be easier if there was an electronic option for arranging assessments.
It would be easier if assessor were more flexible in when they operated (i.e. undertaking assessments on weekends or outside the normal work day).
Some assessors had to reschedule appointment times and this created more work for the landlord.
More effort needs to be made to provide the WOF checklist in advance to landlords so they have a chance to make fixes before the assessment.
Information on exact requirements (i.e. for where alarms go, insulation specifications, legal requirements) would be really helpful.
It would be more convenient to conduct assessments between tenancies.
It would be convenient to link the WOF assessment with regular tenancy inspection.
After the inspection system has been refined it will be presented to the participating councils for discussion.
Auckland Mayor Len Brown says, with a third of New Zealanders living in rental accommodation, the trial had underscored that a rental housing WOF system would be highly useful to potential renters.
"The work so far shows real progress is possible in our efforts to ensure tenants have healthy and safe homes and that landlords maintain good minimum standards. I look forward to the next stage where we can apply this initiative more broadly, particularly in the most vulnerable communities."
In terms of the next steps for the project, the partners in the project aim to:
Share the results of the trial, including reporting back to relevant councils
Get endorsement/agreement from participating councils on the next steps
Continue discussions with Central Government to work towards one WOF tool for NZ
Finalise checklists and methodologies
Investigate next steps for introduction of a voluntary WOF scheme.
Here's the full list of assessment criteria
1. Is there a functional, safe stove-top and oven? (Yes/no)
2. Is there adequate space for food preparation and storage? (Yes/no)
3. Is there an adequate supply of hot and cold potable water? (Yes/no)
4. Is the hot-water at the tap 55°C (±5°C?) (Yes/no)
5. Is there a functional toilet, which does not have a cracked or broken seat, cistern or bowl? (Yes/no)
6. Is there a suitably located bath or shower in good working order? (Yes/no)
7. Are there secure or high level cupboards or shelves for storing hazardous or toxic substances out of children's reach? (Yes/no)
8. Is there a fixed form of safe and effective space heating? (Yes/no)
9. Do the bathroom, kitchen and all bedrooms have some form of ventilation to outside? (Yes/no)
10. Is the house reasonably free of visible mould, i.e. the total area of mould is less than an A4 sheet of paper? (Yes/no)
11. Are the power outlets and light switches safe and in good working order? (Yes/no)
12. Is there adequate indoor lighting? (Yes/no)
13. Does the house have adequate working smoke alarms? (Yes/no)
14. Have the windows got effective latches? (Yes/no)
15. Have high windows got security stays? (Yes/no)
16. Are there curtains or blinds in the bedrooms and living area? (Yes/no)
17. Do glass doors have safety visibility strips? (Yes/no)
18. Does the house have thermoplastic insulated cabling? (Yes/no)
19. Does the house have ceiling insulation to WOF standards? (Yes/no)
20. Does the house have underfloor insulation to WOF standards? (Yes/no)
21. Is the house weathertight with no evident leaks, or moisture stains on the walls or ceiling? (Yes/no)
22. Is a ground vapour barrier installed under the ground floor? (Yes/no)
23. Is the house in a reasonable state of repair? (Yes/no)
24. Is the storm and waste water drainage being adequately discharged? (Yes/no)
25. Is there any water ponding under the house? (Yes/no)
26. Is there adequate outdoor lighting near entrance ways? (Yes/no)
27. Does the house appear to be structurally sound? (Yes/no)
28. Are there handrails for all internal stairs and all outdoor steps that access the house, and do balconies/decks have balustrades to the current Building Code? (Yes/no)
29. Is there fire egress to the current Building Code? (Yes/no)
30. Is the address clearly labelled and identifiable? (Yes/no)
31. Are there securely locking doors? (Yes/no)
Labour's housing spokesperson Phil Twyford had this to say:
Labour's Healthy Homes Guarantee needed now

Labour's Housing spokesperson Phil Twyford says the fact that more than 90% of rental properties in a pilot project have failed a Warrant of Fitness check indicates the Government needs to urgently tackle housing standards in the private rental market.

"A year ago the Government announced a pilot WoF scheme with its own state houses, completely missing the point that the problem of unhealthy homes is most acute in the private rental sector where several hundred thousand children are growing up in cold, damp homes.

"A disturbing result from this new survey is that 37% of houses did not pass the check for having a fixed form of heating.

"If the Government was serious about tackling this problem they would back Labour's Healthy Homes Guarantee. It will require all rental properties to meet minimum standards for insulation and to have an efficient and effective heating source. My Healthy Homes Member's Bill, waiting for its first reading in Parliament, is the quickest, easiest way to make this change.

"Labour applauds the latest initiative on the rental WoF. This report indicates the landlords engaged positively with the WoF, and that the approach is workable."