Government to temporarily remove duties and tariffs on building materials; Budget 2014 includes NZ$375 mln to accelerate Auckland transport projects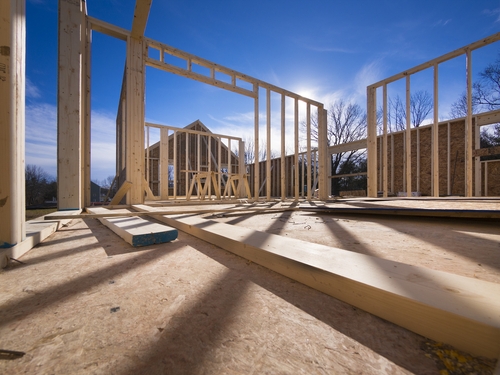 By Lynn Grieveson
Facing an election debate over housing affordability in Auckland, the Government has announced plans in Budget 2014 to temporarily drop tariffs and duties on building materials imports to reduce the cost of building a standard house by NZ$3,500. It also announced a loan of over a third of a billion dollars to accelerate transport projects in Auckland.
It said it also planned to spend NZ$107.5 million over four years on various social housing initiatives with community groups and the Ministry of Social Development.
From June 1, the anti-dumping duties on plasterboard, wire nails and reinforcing steels bar will be suspended for three years. From July 1 a zero concessionary tariff covering about 90% of building materials will take effect. This will be reviewed after five years.
This follows a Productivity Commission inquiry into housing affordability which found building materials for a typical family home in New Zealand were 30% higher than in Australia.
The government estimates that the elimination of these duties and tariffs as outlined in the Budget will cost it NZ$27.8 million in lost revenue over the five years.
"We will see considerable economic benefits from an immediate reduction in the cost of construction at a time when housing construction is taking off," said English.
In social housing initiatives, the Ministry for Social Development gets NZ$64.3 million of new operating funding and NZ$16.4 million of new capital funding to assist in assessing eligibility for the social housing - a role they have taken over from Housing New Zealand.
The Social Housing Fund receives a NZ$30 million funding boost to increase the community housing sector. The Budget includes NZ$8 million to fund "social housing tenant mobility".
The government has said it is focused on freeing up state housing for those in greatest need.
A further NZ$5.2 million operating funding and NZ$1.8 million capital funding is to be available for the reviewable tenancies programme to ensure the reviews of social housing tenants are "thorough and careful."
The Budget also includes NZ$75 million as a housing contingency fund for Christchurch.
Funding boost for Auckland transport projects
The government is to spend $375 million to get key roading projects in Auckland moving faster.
Transport Minister Gerry Brownlee said Budget 2014 would provide the NZ$375 million in new capital funding to bring forward completion of the projects.
The bulk of the funding will be spent accelerating work on the Northern Corridor, Southern Corridor and State Highway 20A projects.
The Budget also includes funding for further investigations into a proposed east-West Link and progression of the Panmure to Pakuranga phase of the Auckland Manukau eastern Transport Initiative.
"Some of these projects were up to a decade from starting, but we've decided they simply must begin sooner to give Auckland the best opportunity of moving people and goods around the region," said Brownlee in a statement.
He said the NZ$375 million would be transferred to NZTA as an interest-free loan, to be repaid to the Crown by funding allocated to these projects in the National Land Trasnport Fund up to 2026/27.