REINZ figures show sales are up compared with last month but down on May last year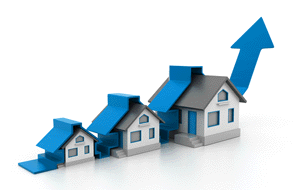 The number of homes sold jumped sharply in May compared with April although the national median selling price fell slightly.
According to the Real Estate Institute of NZ figures, its members sold 6572 dwellings in May, an increase of 15.9% on April, while the median price declined by $2250 to $430,000.
However prices remain firm, with May's median price $38,000 higher than in May last year, while the number of sales was down 14.8% compared with May last year. REINZ chief executive Helen O'Sullivan said all regions experienced a decline in the number of sales compared with a year ago, a continuation of the trend seen last month.
The Auckland and Canterbury markets continued to be the main drivers of rising house prices. The median price in the Auckland region was $625,000, compared with $611,500 last month and $565,000 a year ago.
In Canterbury/Westland, the median price was $415,000, compared with $395,000 last month and $360,000 a year ago.
Prices in Central Otago/Lakes also showed a strong increase, with a median of $499,000 in May, compared with $450,000 in April, and $465,000 a year ago.
In Hawkes Bay the median price increased to $285,000 from $269,000 last month, putting it exactly back where it was in May last year.
However prices in Wellington and many provincial centers showed declines. In Wellington the median declined slightly to $412,500 from $415.000 in April but was still up on the $390,000 median in May last year.
Northland, Waikato/Bay of Plenty, Manawatu/Wanganui, Taranaki, Nelson/Marlborough, Otago and Southland all showed slight falls in the median price compared with April.
You can access the REINZ's full region by region by region sales breakdown by clicking on the regional sales link below:
 Here's its regional sales data.
There was also a small increase in the number of homes sold by auction last month, with auction sales risng from 1106 in April to 1141 in May. But that was well down on the 1567 homes sold by auction in May last year.The percnetage of homes being sold by auction is also falling.
Last month 17.4% of sales were via auction, compared with 19.5% in April and 20.3% in May last year.
Here's REINZ's full press release