Rents in Christchurch are quickly catching up with those in the capital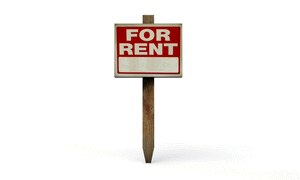 Residential rents appear to have risen twice as much in Christchurch as they did in Wellington City in the year to May, although Wellington rents are still slightly higher overall.
Information compiled from tenancy bonds received by the Ministry of Business Innovation and Employment show the median rent in Christchurch was $390 a week in May, compared with $369 in May last year, an increase of 5.7%.
In the capital the median rent was $400 a week in May compared with $390 in May last year, a rise of 2.6%.
Of the most popular property types (those with at least 100 new lettings a month), the biggest rises were for three bedroom houses in Christchurch, for which the median rent increased by 9.8% to $450.
There was also a strong rise in the median rent for two bedroom flats in Christchurch, which increased by 7.7% to $339.
Altogether bonds were received for 1,215 new tenancies in Christchurch during May, a 3% increase on May last year.
In Wellington City it was one bedroom properties that showed the biggest increases, with the median rent for one bedroom apartments jumping from $320 a week in May last year to $360 in May this year, a rise of 9.4%, followed by one bedroom flats which increased 7.7% to $280.
The median rent for three bedroom houses in Wellington rose by 6.5% to $490.
The bonds centre received 1,010 bonds for Wellington tenancies in May, down 15% on May last year.
Wellington City and Christchurch Median Rents
 
 
 
 
Wellington City
May-13
May-14
% change
1 brm apartment
320
350
9.4
2 brm apartment
440
430
-2.3
1 brm flat
260
280
7.7
2 brm flat
340
350
2.9
3 brm house
460
490
6.5
Total all property types
390
400
2.6
Total bonds received
1,188
1,010
-15.0
 
 
 
 
Christchurch
 
 
 
2 brm flat
300
339
7.7
2 brm house
350
362
4.8
3 brm house
410
450
9.8
4 brm house
520
550
5.8
Total all property types
369
390
5.7
Total bonds received
1,180
1,215
3.0
Source: MBIE