Commercial property investors' confidence has retreated from last year's highs but remains buoyant overall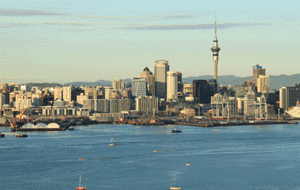 Commercial property investors' confidence slipped slightly for the second quarter in a row in June, but remains high overall.
Colliers' latest Investor Confidence Survey shows that nationally, a net 25% of investors were positive about the outlook for the commercial property sector in the June quarter, down from 28% in the March quarter.
It was the second quarterly decline in confidence levels, which peaked at net 31% positive in the December quarter of last year.
However investors were more bullish in the booming Auckland, Queenstown and Christchurch markets ,where net confidence levels remained above 40%, although they have also slipped from their December quarter highs.
The only areas where confidence levels were in negative territory were Dunedin, Palmerston North and Whangarei.
A net 5% of Dunedin investors had a negative outlook for commercial property, down from a net 5% positive in the March quarter.
Although Palmerston North investors were pessimistic overall, the survey suggests they are becoming less so, with confidence levels improving since  the December quarter.
Whangarei has shown a a slump in investor sentiment since September last year, falling to a net confidence level of  negative 20% in the June quarter.
Colliers research mananger Chris Dibble said the easing in confidence appeared to be related to concerns over rising interest rates and the effect they could have on businesses' cash flows.
Colliers International NZ Commercial Property Investor Confidence Survey - Regional Results

 

Jun-14

Mar-14

Dec-13

Sep-13

Jun-13

Mar-13

Auckland

52%

58%

60%

56%

50%

48%

Queenstown

48%

56%

56%

47%

57%

57%

Christchurch

41%

43%

60%

51%

61%

60%

Tauranga/Mt Maunganui

36%

41%

35%

40%

30%

28%

Hamilton

25%

30%

31%

25%

23%

22%

Wellington

8%

10%

8%

-10%

0%

1%

Nelson

7%

9%

9%

7%

4%

7%

Napier/Hastings

3%

-3%

-1%

0%

-8%

-3%

Dunedin

-5%

3%

5%

-3%

-4%

-1%

Palmerston North

-10%

-11%

-16%

-14%

-17%

-14%

Whangarei

-20%

-10%

-2%

7%

0%

-4%

New Zealand Overall

25%

28%

31%

25%

26%

25%