The Property Council blasts Auckland's NIMBYs, backs high rise development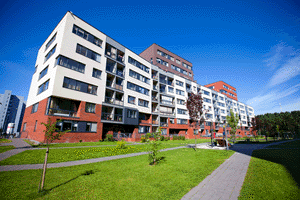 The Property Council has taken a swipe at Auckland NIMBY (not in my back yard) groups opposed to more intensive residential development in their neighbourhoods.
In a statement released today, the Property Council, which represents property investors, said it was concerned that some community groups were standing against the intensification of residential development in numerous areas of Auckland.
It said the city's population was projected to grow to nearly two million people by 2031 and housing them had to be taken seriously.
Community groups needed to to think more broadly, rather than merely protecting their own interests and established suburbs from change, it said.
"Auckland needs to be able to attract skilled workers and entrepreneurs by offering them viable lifestyle choices, if it was to retain its economic vibrancy," Property Council chief executive Connal Townsend said.
"Pushing people out on to rural boundaries away from commercial centres in the name of avoiding high rises is not rational," he said.
"With those people, jobs and economic activity go as well, taking vibrancy and desirability."
Auckland's Proposed Unitary Plan must not be too onerous, and should avoid policies and provisions that would make development a more expensive and riskier business, he said.