Rental yields on residential investment properties have been steadily declining since the early 1990s, ANZ says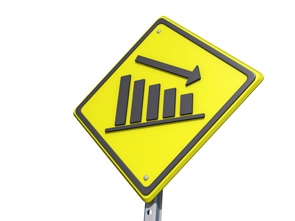 Residential property rental yields throughout the country have been falling since the early 1990s and are now under 4% in the Auckland and Central Otago regions, according to ANZ.
An update on rental yields by ANZ Research, said falling interest rates have been the major catalyst for declining yields, but the widening differences in yields in different parts of the country suggested that regionally specific factors also had an important role to play.
"Data on rental yields demonstrate that Auckland's house price challenges are far from solely shortage driven, rents would be moving up sharply if that were the case, whereas rising rents in Canterbury are more consistent with our estimates of a shortfall of dwellings in that region," the ANZ report said.
It found that the REINZ's New Zealand median house price had nearly quadrupled since 1992 while median rents (from bond centre data) had only doubled over the same period, reducing rental yields. 
"In all of the regions, increases in property values have outstripped rents by a considerable margin," it said.  
Rental yield is a property's annual rent expressed as a percentage of its purchase price, so a property that cost $400,000 and was rented for $450 dollars a week ($23,400 a year) would have a rental yield of 5.85%.
ANZ said yields had been trending lower since the early 1990s with a sharp fall during the 2003-2007 housing boom and that they were once again approaching the 2004-2007 trough.
"Coinciding with this were falls in mortgage interest rates," the report said
Yields fell because landlords were able to take on higher levels of debt for the same amount of rental income.
As a result, areas where property prices showed the biggest increases, such as Auckland, tended to have the lowest yields.
The ANZ report said the implied yields nationally (from the median price and median rent data) had fallen from 7.8% in 1992 to 4.2% now.
In Auckland the implied yield had fallen from 7.4% in 1992 to 3.6% this year, while in Central Otago-Lakes it had fallen from 6.8% to 3.4% over the same period.
In Wellington, the implied yield had fallen from 7.8% in 1992 to 4.9% this year and in Canterbury it had dropped from 7.5% to 4.8% over the same period.
In Waikato/Bay of Plenty yields had dropped from 6.8% to 4.5%, in Manawatu/Wanganui they had fallen from 7.8% to 5.5%, in Gisborne/Hawkes Bay they were down from 7.8% to 5.2% and in Nelson/Marlborough they had fallen from 6.4% to 4.5% between 1992 and 2014.
The only places where implied yields were currently above 6% were Otago, where they had fallen from 9.5% in 1992 to 6.5% in 2014 and Southland, where they fell from 7.1% to 6.1% over that period.