Commercial real estate agencies are on a roll as investment pours in to offices, shops and warehouses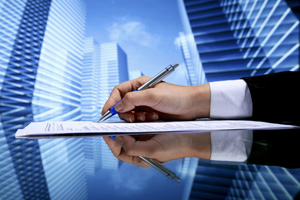 This country's commercial property market is proving lucrative for the major multinational commercial real estate agencies operating here, with two of them posting double digit revenue growth in the year to December.
Of the three multinational real estate companies that publish the accounts for their New Zealand operations, the biggest percentage gain was made by JLL (formerly Jones Lang LaSalle) which grew its revenue by 18.4% to $22.8 million, while CBRE made the biggest gain in dollar terms, growing revenue $4.9 million (16.4%) to $35 million.
Colliers retained its top spot as the largest of the trio, growing its revenue by 5.5% to $41.6 million, although that does not include the business from Colliers branches south of Auckland, which are franchised.
If revenue from the franchised businesses was included, Colliers total revenue would likely be north of $70 million.
Other substantial players in the commercial property market such as Bayleys, Barfoot & Thompson and NAI Harcourts do not publish their accounts because they are locally owned companies.
JLL managing director Nick Hargreaves said 2013 was the fourth straight year of growth for the company, which had increased revenue by 75% between 2009 and 2013.
Growth had been across most areas of the business but two sectors that stood out were increased investment in the New Zealand market by overseas investors and growth in business from the company's Christchurch office.
JLL had been doing a lot of work for oversea investors, both institutional and private he said.
And they weren't just coming from Asia.
"Everyone keeps talking about Chinese investors. I'm not saying they aren't there, they are," he said.
But European investors were also a major part of the market, he said.
JLL business in Christchurch had doubled over the last few years, mainly driven by development work and the need for businesses to relocate post earthquake.
The office leasing market had been the standout for CBRE, managing director Brent McGregor said.
However industrial leasing and consultancy services had also performed very strongly.
The growth in CBRE's business was continuing at the same rate this year, he said.