The election is unlikely to turn the housing market's spring surge into a king tide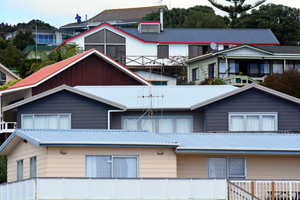 This weekend's election is being blamed, at least in part, for the rather sluggish state of the country's residential property market.
Potential vendors have been particularly singled out for holding off on listing their properties for sale until after the election, which has helped create a shortage of listings that in turn has restricted sales, or so the theory goes.
If it is true, then we should start to see a flood of new listings coming on to the market from next week as vendors and buyers alike put the bugbear of the election behind them and get on with the business of buying and selling homes.
Or will we?
There is usually a lift in the number of sales around this time of year, the traditional spring surge that occurs as improving weather allows vendors to present their properties at their most attractive and people get out and about more.
Last year, according to REINZ figures, there were 19,480 homes sold in the three months to August.
Over the following three months to the end of November, 20,459 homes were sold, a 5.1% increase.
In 2012, the increase in sales between the same two, three-monthly periods was 9.2%.
That was without the influence of a general election.
So if vendors and buyers really have been holding off until after the election, will the traditional spring surge turn into a tsunami of sales activity this year?
Based on sales trends after previous elections, probably not.
The last time a general election was held in September was in 2005 when the Labour government was returned to power and in the three months after that election the spring surge turned into a spring drought and the number of sales actually declined.
There were 25,936 sales in the three months to September 2005, but only 24,776 in the following three months to November, a decline of 4.5%.
Sales were also down in the three months immediately following the 2008 and 2011 elections, by 6.8% and 4.3% respectively, but much of that decline could be attributed to the fact that those elections were held in November, which meant the following three months included the Christmas/New Year period when sales dry up anyway.
So based on past trends, we should expect a pick up in sales activity over the next few months, but it will likely have more to do with weather forecasts than political ones.
---------------------------------------------------------------------------------------------------------------------------------------

Our new free Property email newsletter brings you all the stories about residential and commercial property and the forces that move these huge markets. Sign up here.
To subscribe to our Property newsletter, enter your email address here. It's free.
----------------------------------------------------------------------------------------------------------------------------------------