Town planners blow their own trumpet on processing resource consents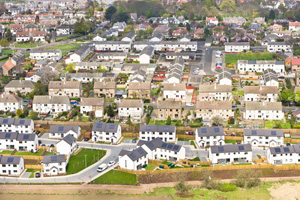 Town planners are getting a bum rap for the amount of time it takes to process resource consents, according to their professional organisation the New Zealand Planning Institute (NZPI).
NZPI chair Bryce Julyan said recent statistics collected by the Ministry for the Environment debunked the myth that planners were a hand brake on development.
The statistics showed that of the 34,000 resource consents that were processed through to a decision in 2012/13, 97% were processed on time, only 5% were notified in some way and 0.27% were declined.
And only a miniscule number of decisions were challenged, with 0.07% of resource consent decisions appealed.
"These statistics tell us that local authority planners are undertaking the processing and assessment of resource applications with both rigour and efficiency," Julyan said.
"People are generally getting decisions within the statutory time frames and, moreover, almost all applicants have had their consents approved, which suggests the information requirements are largely being met."
Julyan said speeding up consent processing would not necessarily speed up development because other factors also influenced whether owners or developers would proceed, and these usually related to the cost of construction compared with the likely returns.
----------------------------------------------------

Our new free Property email newsletter brings you all the stories about residential and commercial property and the forces that move these huge markets. Sign up here.
To subscribe to our Property newsletter, enter your email address here. It's free.
----------------------------------------------------------------------------------------------------------------------------------------