REINZ says volumes were up but prices were flat in September, listings hard to come by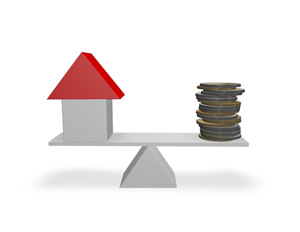 House sales lifted with improving weather last month but prices remained largely flat, according to the Real Estate Institute of New Zealand.
The national median selling price was $420,000 in September which was unchanged from August. A total of 5,911 dwellings were sold in the month, up 7.8% compared with August but down 12% on the number of homes sold in September last year.
REINZ chief executive Helen O'Sullivan said although the number of sales rose in September, they have been down compared to the same month of the previous year for 11 months in a row.
O'Sullivan said the rate of price increases was also easing, with the latest prices now up around 5% on a year ago, whereas back in April they were running ahead of last year by 10%.
"A key theme reported by agents across the country is a lack of new listings," she said.
Unusually, listings are low even in Auckland where prices are at historically high levels, with the increased prices not tempting vendors into the market.
"There has been some pick up in listings in line with the start of spring, albeit not at the usual levels for this time of year.
Around the country, 10 regions recorded an increase in sales volumes compared to August, led by Otago up 25.4% followed by Northland up 19.1% and Hawkes Bay up 14.6%.
In the Auckland region sales volumes rose 7.3% compared with August while the median price increased marginally from $614,050 in August to $615,000 in September.
In the Wellington region, sales volumes were up 12.5% compared to August while the median price increased by 0.6% to $400,000.
In Christchurch sales volumes were up 4.3% for the month and the median price increased 0.9% to $425,400. 
"(Nationally) dwellings took three days fewer to sell in September 2014 compared to August 2014 at 35 days. Compared to September 2013, the median number of days to sell was four days longer. Just one region saw an improvement in the number of days to sell between September 2013 and September 2014, with Southland recording an improvement of one day. Auckland saw its number of days to sell ease by two days," REINZ said.
See REINZ's full press release here and its regional data here.
Track the movement in median prices for all regions of the country in the charts below:
----------------------------------------------------------------------------------------------------------------------------------------

Our new free Property email newsletter brings you all the stories about residential and commercial property and the forces that move these huge markets. Sign up here.
To subscribe to our Property newsletter, enter your email address here. It's free.
----------------------------------------------------------------------------------------------------------------------------------------