Average asking prices on Trade Me Property are up 12.2% on last year - apartment sector particularly strong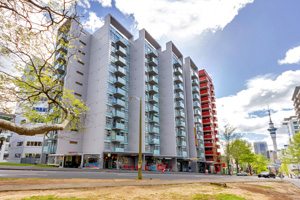 Asking prices for residential properties being listed for sale on Trade Me have hit a new high as we head towards summer.
The Trade Me Property Price Index, which measures asking prices for properties newly listed on the website over the previous three months, increased by 2.5% in October.
The rise in asking price was a clear sign that the property market had a spring in its step after a subdued winter, Trade Me's head of Property Nigel Jeffries said.
The average asking price for all types of residential property from throughout the country listed on the website in the three months to October was $494,750, an all time high and up 12.2% on the same period last year.
In the major centres, the average asking price in Auckland was $670,250, up 9.4% on the same period last year, in Wellington it was $440,600, up 6.9% on last year and in Christchurch it was $444,800, up 11.5% on last year.
A notable feature of the Auckland market was the strong growth in the average asking price of apartments, which broke through the $400,000 mark for the first time to hit $405,000 in the three months to October, a 14.6% increase on the same period of last year.
In Wellington, where the apartment market is dominated more by owner occupied properties than the smaller investment apartments more common in Auckland, there had also been strong growth in average asking prices, which rose to $432,250, up 16.5% on a year earlier.
"This shows the strong appeal of compact living as both an investment option and a first step onto the property ladder," Jeffries said.
----------------------------------------------------------------------------------------------------------------------------------------

Our new free Property email newsletter brings you all the stories about residential and commercial property and the forces that move these huge markets. Sign up here.
To subscribe to our Property newsletter, enter your email address here. It's free.
----------------------------------------------------------------------------------------------------------------------------------------