QV says slowing house price growth due to loan-to-value ratio restrictions which are biting new home buyers; Auckland continues to buck the trend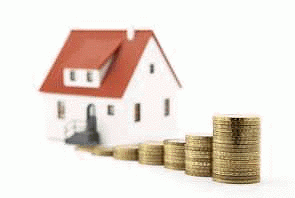 By Suze Metherell
New Zealand property values rose at the slowest pace in two years in October, as Reserve Bank restrictions on home loan-to-value ratios weighed on new home buyers, while prices in Auckland continued to accelerate, according to state-owned valuer Quotable Value.
Property values rose 5.9 percent nationwide in October from a year ealier, slowing from an annual pace of 6.4 percent in September, and the weakest increase since October 2012, according to QV. Housing values are now 16.9 percent above the previous market peak in 2007.
Last week central bank governor Graeme Wheeler kept the official cash rate on hold at 3.5 percent, and signalled rates may stay lower for longer, as he looks to asses the impact of his 100 basis points increase between March and September this year.
In October last year the bank moved to restrict the loan-to-value ratio of mortgages, before it began hiking rates, in a bid to take the steam out of a bubbling property market in Auckland and Christchurch.
"Home loan approval rates have not increased, listings are also lower than normal for spring and sales are around 12 percent below that they were this time last year," Andrea Rush, a QV spokeswoman, said in a statement.
"Banks are now offering competitive interest rates following a halt in any further hikes being signalled by the Reserve Bank. However, the LVR restrictions mean banks are targeting well established customers rather than new lenders."
Research shows property investors made up between 40 percent and 50 percent of all property sales in New Zealand, Rush said.
Yesterday, Auckland's largest realtor Barfoot & Thompson said the number of house sales fell in October from the month earlier, as the number of unsold properties on its books rose to the highest level since July.
House sales had slowed in the lead up to Sept. 20 general election, while Auckland property prices continued to gain, as electoral uncertainty spooked house hunters, particularly those at the lower end of the market, with both major political parties proposing reforms to try and rein in housing affordability. The Barfoot figures showed a 34.3 percent jump in new listings in October, suggesting sellers were coming back to the market more quickly than buyers.
Today's QV figures show property values rose 1.1 percent over the three months through October, unchanged from the pace in the three months through September, and slower than the 1.7 percent pace in the three months through August.
QV said Auckland city property values rose 7.7 percent on an annual basis, and 3 percent over the past three months, suggesting a "definite lift from the winter quarter", while Manukau central, South Auckland's hub, gained 12 percent in the year and 4.1 percent in the three month period. Christchurch city values increased 4.3 percent on a yearly basis and 0.5 percent in the quarter, with affordable areas becoming less attainable and first home buyers widening their search for houses under $400,000, QV said.
Wellington values increased 2.3 percent in the year and edged up 0.1 percent in the three month period, and recorded the country's largest increase in new property listings.
No chart with that title exists.
---------------------------------------------------------------------------------------------------------------------------------------

Our new free Property email newsletter brings you all the stories about residential and commercial property and the forces that move these huge markets. Sign up here.
To subscribe to our Property newsletter, enter your email address here. It's free.
---------------------------------------------------------------------------------------------------------------------------------------