A house in the Auckland suburb of Sandringham sets a record price of $1.71 million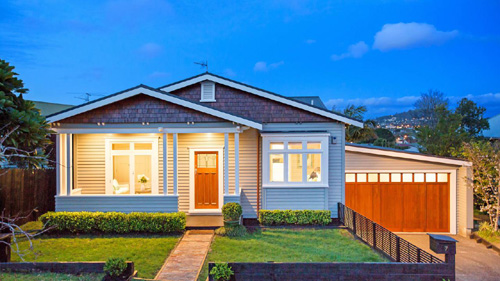 A renovated bungalow in the Auckland suburb of Sandringham appears to have set a record price for the area, selling at auction last week for $1.71 million.
The house was located at 7 Taumata Rd, which runs off Sandringham Rd just before its intersection with Mt Albert Rd.
Property records show it was built in 1921, had four bedrooms, two bathrooms, a double garage and had been refurbished to a high standard.
It was on a 652 square metre section and unlike some other properties in the vicinity which have sold for unusually high prices, the section does not appear capable of subdivision under current zoning, so it was unlikely to have been purchased for its development potential.
According to QV.co.nz, sales around the million dollar mark are not uncommon in the area but only one sale is recorded this year for more than $1.1 million, a house around the corner at 107 Fowlds Ave which sold in September for $1.41 million.
Sandringham has a mix of older properties, mainly 1920s era bungalows, and newer blocks of flats and town houses.
The character of the area has changed markedly in recent years and it has become particularly popular with Indian migrants who have transformed the formerly rag tag Sandringham shopping strip into hub for Indian restaurants and shops.
The agent who handled the sale, Damon Elia of Bayleys Mt Eden, said a major selling point of the house was its elevated position near the Mt Albert Rd ridge, which gave it north facing views towards the Sky Tower and the CBD (see photo below).
He said the vendors were surprised at the price they achieved, but other property owners in the area were were hoping the high price would not be a one off.
"But it's hard to say. It is a bit of an anomaly," he said.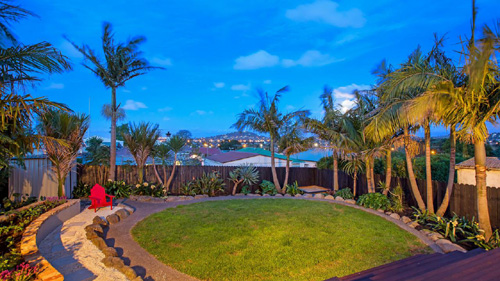 The view (above) from the deck at the rear of the property, with Mt Eden in the distance.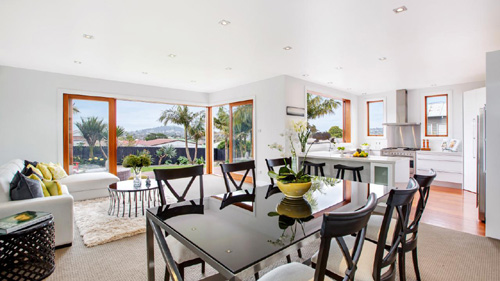 The interior of the house that sold for $1.71 million.
----------------------------------------------------------------------------------------------------------------------------------------

Our new free Property email newsletter brings you all the stories about residential and commercial property and the forces that move these huge markets. Sign up here.
To subscribe to our Property newsletter, enter your email address here. It's free.
----------------------------------------------------------------------------------------------------------------------------------------