Juwai CEO says Chinese investment in NZ and other property markets to rise 15-20% in 2015 and 2016; relaxed about foreign buyers register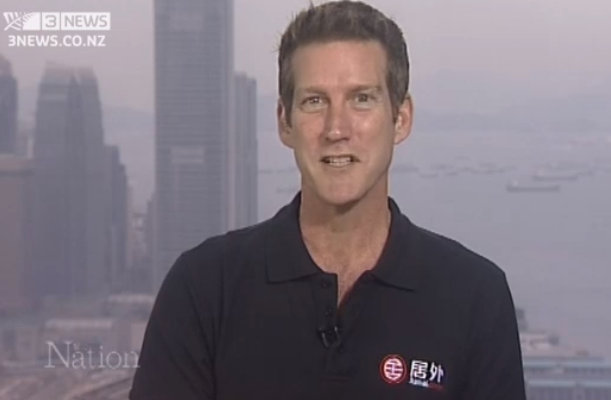 By Bernard Hickey
The CEO of website that markets over 8,500 New Zealand homes to Chinese buyers says the investment in overseas markets has only just begun.
Simon Henry, the CEO of Juwai, told TV3's The Nation he expected a 15-20% increase in Chinese buying in each of the 2015 and 2016 years.
"We think we're at the very beginning of the Chinese outbound property cycle," Henry said.
"And it's not just money from China. It's also money from Chinese communities around the world. We see a lot of investment in New Zealand coming from Singapore and Hong Kong," he said.
Henry didn't think the buyers from China were pushing first home buyers out of the market because the average purchase was NZ$1.4 million and he also saw the buying adding to housing supply as investors funded new developments.
His views on new supply may have been influenced by the Australian experience, where non-resident buyers are not allowed to buy existing homes, which has fuelled a rash of new apartment developments in Sydney and Melbourne.
The extra supply in Melbourne in particular has helped suppress rental growth for central city apartments, but has also raised questions about 'ghost mansions' where properties are empty. This Prosper report on Speculative Vacancies in Melbourne found 17% of central city apartments in Melbourne were empty, raising concerns of Chinese-style 'ghost towers' where speculative investors buy purely for capital gains and don't rent out the property.
Radio Live Drive Host Duncan Garner focused in this article on an example of an Auckland property sold to an Asian buyer a year ago and left empty and unkempt.
The debate around foreign buying has settled in the last week on the repeated calls for a foreign buyers' register, which an Australian Parliamentary Inquiry also called for and which the Government has not ruled out (although it remains less than enthusiastic).
Foreign buyers' register?
Henry said he agreed with calls for a foreign buyers' register, if only to show how many of the buyers were of Asian descent but were actually New Zealand residents.
"I think having the data will give more transparency to what the real market is actually doing," he said.
New Zealand First Leader Winston Peters weighed in on The Nation after Henry's interview to repeat his call for a ban and a foreigner buyers' register.
"Thank you. This is a told-you-so moment," he said with a grin.
However, Peters also appeared open to foreign-funded developments of new properties.
"That may be part of a future proposal, because you could not say in that circumstance that they were competing with a New Zealand first-home buyer or someone else," he said.