Asking rents on Trade Me Property are up 9% compared with a year ago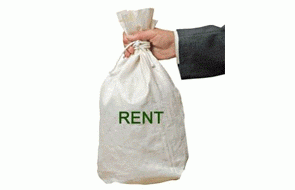 Asking rents for homes listed for rent on Trade Me Property increased by 9% in the year to January.
"The 9% year-on-year increase in January is the largest single month rise we've recorded over the past five years," Trade Me head of property Nigel Jeffries said.
"Median weekly rents clicked up $20 per week between December and January to a record high of $420 per week.
"That's grim news for tenants."
Asking rents surged to new record highs in eight of the country's 15 regions, and only two regions - Gisborne and the West Coast, recorded falls.
In Auckland the median weekly rent was up 6.7% in January compared to a year ago, at $480.
In Wellington it was up 6% to $440 and in Canterbury it was up 8.4% to $450.
The biggest increases were for larger properties with the growth in rents for three and four bedroom homes outpacing rent increases for smaller units.
The median rent for four bedroom homes reached a new record high of $700 a week.
Jeffries said rental pressure in the Christchurch market was showing signs of easing.
"Although the headline rent for all properties in the city was up 5.9% to $450 a week, this does not represent a record high.
"Across the city, smaller homes and five bedroom homes both showed falls in weekly rents compared to a year ago," he said.
Jeffries said rents for Auckland apartments were up 7.5% on a year earlier and the median rent hit a new high of $430 a week.
To read Trade Me Properties' full rental report, including rental figures by region and property type, click on this link.
----------------------------------------------------------------------------------------------------------------------------------

Our free Property email newsletter brings you all the stories about residential and commercial property and the forces that move these huge markets. Sign up here.
To subscribe to our Property newsletter, enter your email address here. It's free.
----------------------------------------------------------------------------------------------------------------------------------------