House price records fell like flies in March, as REINZ reports highest number of sales since 2007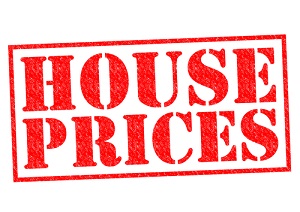 The Real Estate Institute of New Zealand's housing price records were smashed in March with the national and Auckland median prices hitting new all time highs by a substantial margin.
In Auckland the median selling price was $720,000, smashing the previous record median of $678,000 set in December last year
That pushed the national median to $475,000, well above the previous record of $455,750 set in November last year.
The REINZ said 8,803 dwellings were sold in March, up 20.3% on March last year and the highest number of sales in any month since May 2007. 
REINZ chief executive Colleen Milne said the rise in the national median selling price was almost entirely driven by the Auckland market, where the median price rose $83,000, or 13%, year-on-year.
"While the increase in the number of sales is more or less spread across the country, the movement in the national median price is almost entirely an Auckland effect," she said.
"Excluding the impact of the Auckland region, the national median price was flat compared to February at $350,000 and $5000 (1.4%) higher compared to March 2014.
In the Wellington region the median selling price was $421,000 in March, compared to $410,000 in February and $400,000 in march last year.
In Christchurch the median selling price was $440,000 in March compared to $425,000 in February and $418,000 in March last year.
Within the Auckland region, the annual increase in median selling prices ranged from 12.5% in outer Auckland (Papakura, Franklin) to 19% in Waitakere and overall, the median selling price in the Auckland region has increased by $83,000 in the last 12 months, which means property prices have been increasing at the rate of $1596 a week.
However in many regional centres, median price shave fallen over the last year.
Places where the median price in march was down compared to march last year were Whangerei, Hamilton, Napier, Hastings, Palmerston North, Wanganui, Levin, Lower Hutt, the West Coast, and Queenstown, while they were unchanged for the year in Dunedin.
Tauranga, Mt Maunganui and Rotorua all recorded annual median price gains above 10%. 
To read the REINZ's full March report for all regions, click on this link.
The charts below track the movement of median house prices in all regions.