Net migration hit 56,275 in the March year; More heat for Auckland's housing market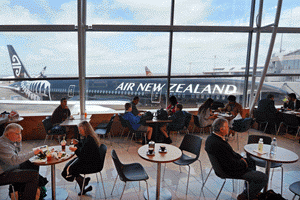 Net migration surged to a new record high in the March year, with the population increasing by 56,275 new arrivals over the 12 month period. That compares to 31,914 in the year to March 2014 and just 2,542 in the year to March 2013.
There was a net migration gain of 4,051 in March, compared with 2,897 in February. 
With more than half of the new arrivals expected to settle in Auckland and construction of new homes in the region lagging well behind demand, Auckland's housing bubble shows no sign of bursting any time soon.
At least 2,133 of the new arrivals in March said they intended to live in Auckland, although the actual number could be much higher because another 1,220 new arrivals had unknown destinations and many of those would also be expected to settle in Auckland.
The biggest single source of new migrants was India, with a net gain in population of 12,112 from that country in the year to March, followed by 8317 from China and Hong Kong, 4924 from the UK, 3951 from the Philippines, 2841 from France, 2658 from Germany, 1495 from South Africa, 1389 from Samoa, 1182 from Japan and 1051 from Fiji.
There was a net loss of 2328 people to Australia in the March year.
Westpac senior economist Felix Delbruck said the March month's net immigration of 5,000 was near the average of the last six months, with the trend appearing to have finally stabilised at a very high level with the numbers of New Zealanders moving to Australia hovering at multi-decade lows and arrivals of foreign migrants just below recent historic peaks.
"Accordingly, there was nothing in today's data to change our view that annual net immigration will approach 60,000 later this year. The weak Australian economy is keeping New Zealanders at home. And indeed, a surprisingly large number of Kiwis are coming back - perhaps some of these are people who left after the Canterbury earthquakes and are now returning," Delbruck said.
"New Zealand's construction-fuelled economic upturn is continuing to draw in foreign workers in historically very large numbers. And the inflow of international students remains high, as it has been ever since visa rule changes made it easier for students to work, though it appears to have peaked late last year."
"These supportive factors won't last forever, but they are unlikely to weaken seriously any time soon. Accordingly, we expect population growth - already the fastest since 2003 - to accelerate further this year, to just under 2%, and remain high into 2016. That is good news from the point of view of economic growth and will also help alleviate labour market pressures, but it also means that Auckland's housing squeeze is likely to get worse before it gets better," said Delbruck.
Here's more from Statistics NZ
New Zealand had a seasonally adjusted net gain (more arrivals than departures) of 5,000 migrants in March 2015, consistent with the average monthly net gain of 4,900 since August 2014. The apparent levelling of net migration since August comes after two years of increasing net gains, following net losses averaging 300 per month between March 2011 and August 2012.

The annual net gain of migrants was a record-high 56,300 in the March 2015 year, well up from 31,900 in the March 2014 year, and 2,500 in the March 2013 year. Migrant arrivals were up 16 percent from the March 2014 year, while departures were down 13 percent.

The net loss of 2,300 people to Australia in the March 2015 year was the smallest since the March 1992 year (also 2,300). The biggest net gains of migrants in the March 2015 year were from India (12,100), China (7,700), the United Kingdom (4,900), and the Philippines (4,000). About three-quarters of migrants from India, and half of migrants from China, arrived on student visas.
No chart with that title exists.