RBNZ kicks plans to develop specific bank capital requirements for reverse mortgages into touch, for now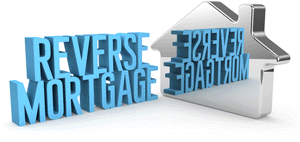 By Gareth Vaughan
The Reserve Bank's plans to introduce specific bank capital rules for reverse mortgage loans are on ice.
In March, in the same consultation paper that detailed its proposals for new asset class treatment of residential mortgage loans to property investors, the Reserve Bank said it was also working on new risk weight proposals for reverse mortgage loans. There are currently no explicit capital requirements for reverse mortgages.
The Reserve Bank estimates there are about $400 million to $500 million worth of reverse mortgage assets held by New Zealand banks, with Heartland Bank, SBS Bank and ASB, currently offering them.
Although last week's Financial Stability Report detailed the prudential's regulator's plans for loans to residential property investors, and changes to its restrictions on high loan-to-value ratio (LVR) residential mortgage lending, there was no mention of reverse mortgages.
Asked about this a Reserve Bank spokeswoman told interest.co.nz; "The (Reserve) Bank is currently focused on the property investor asset class and macroprudential policy proposals announced this week, and any announcements on reverse mortgages will be further down the track."
Reverse mortgages, or reverse equity mortgages, enable asset rich but cash poor home owners to borrow money against part of the equity they have in their home. An Auckland District Law Society paper, issued in 2007, concluded unless the borrower is over 70 years old and intends to borrow only a small proportion of their equity, they should be very circumspect about entering into such a mortgage.
Growth expected
In March the Reserve Bank said that with more people reaching retirement age in coming years and decades, there was the potential for reverse mortgage lending to increase.
"One key risk to the lender stems from the borrower staying in the property longer than anticipated. Another risk arises from a fall in the value of the property. Both of those happening at the same time would pose the greatest risk for the lender."
The consultation paper listed three potential options for reverse mortgages being the status quo, an exposure based net present value calculation which is the UK Financial Services Authority approach, or specific risk weights for reverse mortgages, which is the Australian Prudential Regulation Authority's approach.
The Reserve Bank says it favours APRA's approach. This links the risk weight for a reverse mortgage loan to the exposure's LVR.
"Given the close connections between the New Zealand and Australian banking sectors, there is an a priori case for aligning the prescribed risk weights with those in Australia," the Reserve Bank said.
Most recently APRA has said a 50% risk-weight applies for reverse mortgages with LVRs of 60% or less, and a 100% risk-weight applies for reverse mortgages with LVRs above 60% and up to 100%. Where the LVR rises above 100%, the exposure should be treated as impaired, APRA says.
A Deloitte report issued last August said New Zealand's reverse mortgage market comprised 5,300 loans, with a total book of $444 million as at December 31, 2013, compared to 6,613 loans valued at $447 million four years previously.
This article was first published in our email for paying subscribers early on Monday morning. See here for more details and how to subscribe.