Local Govt NZ releases funding review report proposing 'special economic zones' where Councils share in fruits of growth; road user charges, visitor levies and fuel taxes also proposed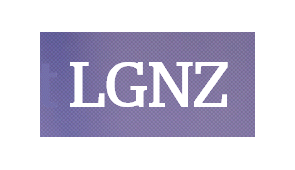 By Bernard Hickey
Local Government New Zealand (LGNZ) has released its final report from a one year review of funding options and has recommended creating 'special economic zones' to test growth ideas that allow Councils to share in the tax revenues from any economic growth they generate.
Arguing that property taxes don't provide the incentives to generate economic growth, it has also proposed allowing councils to impose road user charges, fuel taxes, visitor levies and to share in minerals levies.
LGNZ also proposed current exemptions for paying rates for the Crown, churches and iwi should be removed and the Government should reconsider its recent limitations on development contributions, which stop them being used to pay for community amenities such as playing fields and libraries.
LGNZ President Lawrence Yule released the 83 page report at LGNZ's annual conference in Rotorua, saying councils faced unprecedented demographic and economic change that made their current reliance on property rates outdated.
"We need to put ourselves and our communities in the best possible position to manage significant issues such as regional economic development, demographic shifts, climate change and rapid technological advancement," Yule said in a speech to the conference.
He said the review was not about increasing the tax burden or about increasing the size of any funding increases.
"This is about leading a principled discussion with our key partners around more fit-for-purpose funding options," Yule said.
He said property rates should remain the cornerstone of Council funding, "but local government needs a wider set of funding sources at its disposal."
"This includes a strong incentives-based regime, to lead to better performance of both arms of government to meet the needs of communities," he said.
"Incentives such as a share in value uplift arising from additional economic activity can improve outcomes for local communities.  We see a strong opportunity to test these ideas through Special Economic Zones."
Yule did not spell out what these zones could do, but others have suggested that foreign direct investment or RMA rules could be suspended for these regions to encourage investment and economic growth. Councils could then benefit from any growth by being granted a share of any income or sales taxes generated by that growth.
LGNZ released a 10 point plan for funding reform along with the review.
Brown wants reform too
Auckland Mayor Len Brown said the current funding system for Councils was unfair and needed to be addressed urgently.
Brown says a government review panel in 2007 (the Shand Review) also stated that new sources of funding would be needed by 2017, but nothing happened.
"We're almost at 2017 and so we've done enough talking, it's time for action."
English open to zones idea
Finance Minister Bill English said the idea for 'special economic zones' was "interesting."
"Increasingly, local governments can see that cutting through some red tape can help, and quite a bit of that red tape's local government red tape as well as central government's," English told reporters in Parliament.
"And we have seen that in housing where they've been lining up to get special housing areas designated as a way of getting around the red tape of their own planning process," he said.
"So we are interested in hearing what they mean by that."
English said Economic Development Minister Steven Joyce would handle discussions with Councils over such zones, "but I expect there would be more positive discussion about it."
'Sort out your spending first'
Local Government Minister Paula Bennett told the conference the Government would look at the proposals closely, but she also commented that Councils needed to look at their own spending before considering new revenue options.
"This is a conversation worth having, but first and foremost local government needs to demonstrate that it can live within its means. Ratepayers are not willing to pay more for services while they see waste," she said, pointing to Local Government wages and salaries rising 2.3% in the year to March 2015, which was above consumer price inflation and wage inflation in the central Government and private sectors.
"And the recently released LGNZ Survey identified that local government was rated poorly on trust to make good spending decisions, value for rate dollars spent, and managing finances," she said.

"I expect you to look closely at your costs and have free and frank conversations about what is driving your expenditure and whether that discretionary spend is assisting your council to achieve its strategic goals."
(Updated with reaction from Bill English and Paula Bennett)