A further $17.2 billion of Chinese money is expected to start pouring into the New Zealand property market as the Chinese government changes its rules on overseas investment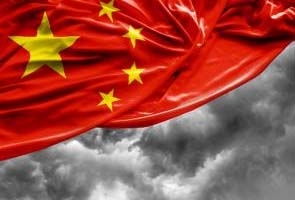 Property website Realestate.co.nz is expecting Chinese investors to pour US$10.9 billion (NZ$17.2 billion) into this country's residential and commercial real estate markets as a result of changes being made to overseas investment rules in China.
The latest Unconditional newsletter published by Realestate.co.nz this week, said the influx of Chinese money was likely to cause a boom in this country's commercial property sector.
"The second phase of Qualified Domestic Individual Investor programme implemented by the Chinese government will come into effect this month," the newsletter said.
"This programme removes certain restrictions that were placed on Chinese citizens and businesses from purchasing and investing in property overseas."
As a result, Chinese investors are expected to pour US$330 billion into overseas property investments throughout the world, and US$10.9 billion (NZ$17.2 billion) of that is expected to be invested in New Zealand.
"This forecast is based on New Zealand attracting approximately 3.3% of that property-specific investment, as it has in the past when similar percentages of the Chinese affluent have chosen to invest in property abroad," the newsletter said.
It says the local industry must prepare to welcome the rush of Chinese money.
"This welcome should be implemented on both the small and large scale; from employing realtors who are able to communicate in Chinese, to lobbying government to make the country more appealing to Chinese investors," the newsletter said.
"The government and big business should look to make relevant improvements to the national education system as well as increasing the number of direct flights to China," it said.
However it is not just real estate agencies that need to gear up to meet the demand for properties from Chinese investors, businesses offering related services such as insurance and legal services "...may well also be wise to adapt their business models and practices to appeal to the impending influx of expected Chinese buyers and investors," the newsletter said.
However it also noted there could be resistance to such a large amount of new money pouring into this country's property market.
"Not everyone is happy about this potentially huge influx of Chinese investment," it said.
"Other commentators have suggested New Zealand's infrastructure simply isn't set up for such huge property focus and development, nor is it in a position to change in the immediate future.
"There is also concern about the impact that such a huge amount of property purchases from overseas investors will have on a property market that is already over-stretched in some area, and how this will impact New Zealand citizens and existing residents that are looking to find properties of their own."