SFO warns Auckland's heated property market is increasing fraud risk; says vulnerable investors are often targeted by those aware of their inexperience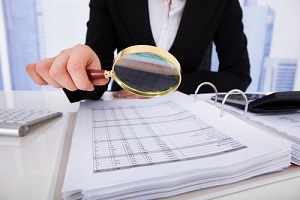 The Serious Fraud Office (SFO) is investigating a large-scale mortgage fraud in Auckland.
In its 2015 Annual Report it explains, "We have invested significant resources into investigating a large-scale mortgage fraud involving highly organised teams of property developers, shell company directors, property valuers and lawyers."
It recognises Auckland's heated property market, as well as the scale of upcoming commercial developments, create a risky environment.
Yet the SFO says that genereally speaking, its complaints team hasn't noticed a spike in mortgage fraud in recent times. 
While it can't provide details on the ongoing investigation, its director Julie Read commented on the issue of mortgage fraud, following the former director of Focus Property Investments last month being found guilty of committing fraud to the value of about $3.6 million.
She warned: "Vulnerable investors are often targeted by those who are aware of their inexperience in dealing with significant financial transactions. It is important wherever possible to obtain advice from reputable advisers and institutions.
"The SFO hopes that this verdict demonstrates that nonetheless serious financial crime in the lending environment will be discovered and prosecuted."
In this particular case, an Auckland District Court found Vicki Ravana Letele guilty of 10 charges of dishonestly using a document.  
The SFO prosecution established that Letele conspired with an associate, Ramni Kumar, to obtain mortgage finance for low income families who would not otherwise have been able to obtain finance, by using false documentation.
This mortgage finance was used to purchases properties from interests related to Letele and Kumar, generating a profit for them.
Kumar entered a guilty plea in January and was sentenced to 12 months home detention and 250 hours of community work.
Letele has been remanded on bail and will be sentenced on November 3.