Recent commercial properties sold by Colliers and Bayleys provide rental yields ranging from 5.3% to 14.5%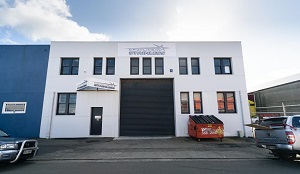 The prices of commercial properties sold recently by Bayleys and Colliers International ranged from $340,000 for a retail premises in Lower Hutt, to $9.5 million for a car park with development potential in Auckland's CBD.
Bayleys' Wellington office sold seven of the 11 commercial and industrial properties it took to auction this week, with prices ranging from $340,000 for a shop in Whitby with a one bedroom flat attached, which provided its new owners with a yield of 8.24%.
At the same auction a tenanted warehouse/office building in Lower Hutt sold for $406,000 providing a yield of 14.5%.
Colliers has also had a string of commercial sales from Palmerston North to Auckland, including a childcare centre on the North Shore that sold for $2.53 million providing a yield of 5.3%, and a retail premises on Hamilton's main street that sold for $1.86 million providing a yield of 6.23%.
See below for details of recent sales from both agencies:                        
Wellington commercial properties auctioned by Bayleys:
Auckland commercial property sales by Colliers International:
Also sold by Colliers International:
35 Poturi St, Tauranga. An 1100 square metre Warehouse/office on a 2721 square metre site. Sold for $1.57 million providing a yield of 7.7%. the agents were Simon Clark and Rob Schoeser.
411-415 Victoria St, Hamilton. A newly refurbished 280 square metre retail premises on a 334 square metre site, leased to a listed company until 2025. Sold for 1.86 million, providing a yield of 6.23%. The agents were Mark Brunton and Justin Oliver.
34A and 34B Portage Rd, New Lynn. Two adjacent industrial buildings with a combined floor space of 3153 square metres on a 5340 square metre site. Both leased to a single tenant and providing combined net rental income of $188,609 a year. Sold for $2.4 million providing a yield of 7.8%. The agents were Dhiru Patel and Chris Upright.
427 Rangitikei St, Palmerston North. A 1930 square metre warehouse on a 5071 square metre site. Sold for $1.45 million providing a yield of 8.44%. The agents were Grant Lloyd, Doug Russell and Phil Nevill.
2-8 Anzac St, Auckland CBD. A 938 square metre site currently used as a car park, zoned for development up to 50 metres high. Sold for $9.5 million. The agents were Adam White, John Davies and Jasmin Yao.
If you are interested in buying commercial property, interest.co.nz's commercial property database link has details of nearly 6,000 commercial properties that are listed for sale throughout the country.
To search the database, click on the property tab at the top of this page and then click on "Commercial properties for sale" from the drop down menu, or you can click on the link below:
---

You can find almost all commercial property for sale in our comprehensive nationwide listings which are searchable across any major type.
Find this free resource here.