House buyers getting more choice as new listings rise and average asking prices fall on Realestate.co.nz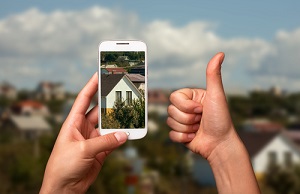 The recent surge of homes coming on to the market shows no sign of abating and asking prices have eased from their recent highs, according to Realestate.co.nz.
There were 13,405 homes newly listed for sale on the specialist property website in October.
Although that was little changed from the 13,765 homes newly listed on Realestate.co.nz in October last year, it comes on the back of a rush of new listings in August and September. This has made for a strong start to the spring selling season, which looks set to continue into summer.
The increase in the supply of homes being listed for sale has corresponded with a fall in the average asking price for the second month in a row, to $539,823 in October compared to its all time high of $568,215 in August.
Even in Auckland where the demand for homes is greatest and price rises have been the strongest, the average asking price in October dropped to $832,713 compared to September's all time high of $851,531.
The same trend was also evident in the Waikato, where the average asking price was $397,991 in October compared to the all time high of $403,640 set in August, in Wellington, where average asking price was $457,028 compared to August's all time high of $479,399 and in Canterbury where it dropped back to $467,403 in October from September's all time high of $476,818.
"The number of new listings coming on to the market in October is up significantly," Realestate.co.nz chief executive Brendon Skipper said.
"It may well be that the supply of properties plays its part in the slight easing in asking prices we're seeing," he said.
However two regions at opposite ends of the country bucked the trend and set new asking price records.
The average asking price in Northland hit a new all time high of $474,756 in October and Otago also hit a new all time high of $321,188.
However the inventory of properties available for sale on the website (the theoretical number of weeks it would take to sell all of the properties listed on the website at the average rate of sale) dropped to a new all time low 16.1 weeks.
"The inventory of properties for sale is lower than ever and it is a nationwide phenomenon, with the West Coast the only exception," Skipper said.