Harcourts Auckland sales dropped 16% last month and the average price dropped 5%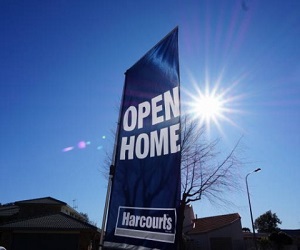 There was a sharp drop in the number of homes sold by Harcourts in Auckland/Northland last month compared to September and the average selling price in the region was also down.
Harcourts sold 533 homes in Northland/Auckland last month, down 16% compared with September, and the average selling price in the region declined by $25,329 (-5%) compared to September.
However the number of sales in the region was still up 3.5% compared to October last year and the average selling price was up 23% (see table below for full results).
The number of new listings Harcourts received in the Northland/Auckland region was also down sharply compared to both September and to October last year.
However sales were more buoyant in most other parts of the country, with average selling prices rising in all other regions compared to September and the number of sales rising in all other regions except the South Island (excluding Christchurch).
Harcourts chief executive Chris Kennedy said sales across the whole country were up 11% in October compared to the same month last year although new listings were down 11.%.
Although there had been much talk of a flattening of the market in Auckland, there was plenty of activity around the country, particularly in the central North Island and Wellington, he said.
"Central region and possibly Wellington do seem to be experiencing that halo effect of buyers beginning to shop further afield from Auckland for property," he said.
Harcourts Sales September - October 2015

 
    New listings    
   No. of Sales   
Average Price
 
Sept
Oct
Sept
Oct
Sept
Oct
Auckland/Northland
798
745
636
533
$841,502
$822,604
Waikato/BoP/Central North Island
509
554
551
545
$363,586
$376,205
Wellington/Lower North Island
420
378
332
335
$362,511
$385,756
Christchurch
526
572
459
463
$511,703
$516,168
Rest of South Island
304
350
310
256
$318,631
$326,266