Trade Me Property users can now access free sales history data on homes in Auckland, Wellington and Christchurch - other areas to follow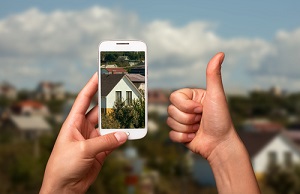 Trade Me Property has upped the ante in the battle for property listings and potential home buyers by providing free sales histories on properties.
At present if someone wants to look up the sales history of a property and see when it was last sold and the price it was sold for, they will need to pay for the information from organisations such as QV.co.nz.
But with a new mobile app developed by Trade Me, when someone clicks on a property that is listed for sale on the website, they will be able to see when that property was last sold and its selling price, as well as the selling prices of other properties in the surrounding area.
The app will also display the rating valuation and the land area and floor area of properties.
Trade Me's head of property Nigel Jeffries said the sales histories would go back seven years and were initially available for properties in Auckland, Wellington and Christchurch but would become progressively available for the rest of the country.
He said the ability to access selling prices of homes was one of the most requested features the company was asked for.
"If you are a buyer, you want to do the best research you can and there's always been a big demand [for sales history information] but it hasn't been readily accessible unless you pull out your credit card, so it's definitely going to give us a competitive advantage," he said.
At the moment the information is only available on an iOS (Apple) app, which restricts it to iPhones and iPads, but Jeffries said Trade Me would be launching an Android version of the app in the next week or so, which would make it available to a much wider range of mobile devices including Samsung ones.
The image below shows how the sales history information for a property is displayed on a mobile device.