Average Auckland price slips, number of sales drops sharply, reports Barfoots for December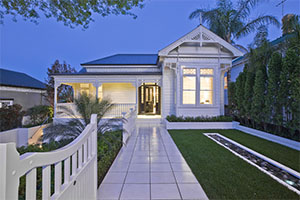 The number of residential real estate sales made by Auckland's largest agent fell sharply in December.
Only 796 sales were completed in the month.
This was down from 986 in November, and down from 1,050 in December 2014.
The December 2015 level is the lowest for that month since 2011.
Median prices rose to a record $800,000, and are now +11% higher than the same month a year ago. They are +0.6% higher than for November.
Average prices slipped to $869,492 from November but they are still +14.5% higher than the same month a year ago. They are -0.8% lower than for November.
A key reason for these shifts is that the proportion of houses sold over $1 million continues to rise. Although only 278 houses were sold over this threshold (35% of the volume), they represented 52% of all sales value. In December 2014 they represented only 37%. Five years ago in December 2010 they represented just 19% of the value of all sales in the month.
Prices are holding 'up' because only the expensive end of town is selling.
Barfoots only sold 44 properties for less than $500,000 in December, an all-time low.
The 'balance' in the Auckland real estate market has all but collapsed. It's only a market now for the [very] well-off.
The distorted picture is reinforced by their listings levels. Barfoots has only 2,431 available listings at the end of December, the lowest level of any since their modern records began in 2001. They added just 757 new listings in the month.
Adding to the picture, Barfoot's drop-out rate (listings that expire unsold) is now at 24%, the highest ever (since 2001) and something that has risen quite quickly in the past three months. This is another sign most buyers can't afford current prices, and an equal sign sellers are being 'unrealistic'.
"Market pricing" expectations are set by 'recent sales'. However, volumes are falling fast so price expectations (valuation comparatives) are being set by an even smaller base. In the past three months it is likely that only 7,000 houses were sold by all agents. These are setting the pricing comparatives for all 585,000 houses in the region. It's a 1.2% tail wagging a 98.8% dog.
Even new-built houses that are coming on stream to address the critical shortage, such as at Hobsonville Point, are priced at $800,000 and above. New additions might be addressing 'supply' but they are not working to redress the high pricing levels.
Here is the Barfoot and Thompson press release:
In December the sales price of Auckland housing remained stable but there was a significant fall in the number of sales compared to those in November and December 2014.

"Sales data for the final month of the year is sending mixed messages as to where the market will head in 2016," said Peter Thompson.

"The average sales price for December at $869,492 was down only 0.8 percent on November's record average price while the median price rose to an all-time high of $800,000, up 0.6 percent on that for November.

"From a price perspective, the market was rock steady.

"Sales for the month at 796 were 19.3 percent lower than in November, and it was the lowest number of sales in a December for 4 years.
December's sales were also the lowest in any month for the past 22 months.

"While in December new listings at 757 were down 55 percent on those in November, this level of decline is quite normal and they were the highest in a December for 4 years.

"The factor most likely to impact on January sales was the extremely low number of listing at the end of December which, at 2431, was down 25.2 percent on those in November, and the lowest number for any month for more than 20 years.

"With a growing population and the number of new builds failing to keep pace with demand, competition for properties is likely to remain strong in the first quarter of 2016.

"January's sales data is always influenced by the summer holiday period, and it is likely to be mid March when February's sales data is available that a clearer understanding of prospects for 2016 emerge.

"What is clear, however, is that with so few properties on the market, now is an excellent time to list.

"In December 278 properties sold for in excess of $1 million and a further 202 for in excess of $750,000.

"Sales of properties in the under $500,000 price category were 44, representing 5.5 percent of all sales.

"In 2015, the average sale price of homes for the full year was $817,096, an increase of 14 percent on that for 2014, and 25.8 percent over 2013's average sales price.

"The median price for 2015 was $755,333, 17.4 percent higher than 2014's median price and 30.5 percent higher than that for 2013."