Housing confidence is waning, especially in Auckland, according to ASB's latest Housing Confidence Survey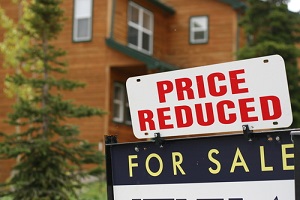 Fewer people expect house prices to rise this year and more think it's a bad time to buy, according to ASB's latest quarterly Housing Confidence Survey.
The survey found 54% of respondents expect house prices will increase while 10% expect them to fall, another 20% expect them to stay the same and 16% don't know.
While that showed optimists still outnumber pessimists on house prices, the number of optimists has declined since the previous survey, when 59% thought prices would keep rising and 7% thought they would fall.
ASB said the decline in house price expectations was most evident in Auckland since the introduction of a suite of tax and Reserve Bank lending restrictions, which had moderated sales activity and price growth in the region.
"This is likely weighing on the survey results," the report said.
"House price expectations are likely to remain subdued in Auckland until the extent of the impact of last year's new housing measures are better known."
But when it comes to deciding if it is a good or bad time to buy a house, a majority are at best ambivalent on the subject.
The survey found only 16% of respondents thought it was a good time to buy, while 21% say it's a bad time, 46% thought it was neither good nor bad and 18% didn't know one way or the other.
There was a decline in the number of people expecting interest rates to fall, with more people expecting them to remain the same.
Eighteen per cent of survey respondents expected interest rates to rise, 24% expected them to fall, 30% expected them to stay the same and 28% didn't know.
"More respondents are expecting interest rates to stay the same, perhaps because they don't think they can drop much lower," ASB chief economist Nick Tuffley said.
"We expect the Reserve Bank to cut the OCR by an additional 50 basis points over 2016," he said.
"We may see more people expecting low interest rates as we get further into 2016."