Market swings in favour of renters in Christchurch while landlords are the winners in Wellington and Auckland's finely balanced, according to Trade Me Property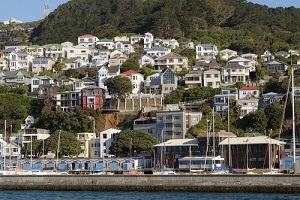 The median asking rent for homes advertised on Trade Me Property jumped by $15 a week last month, rising to $435 a week nationally compared to $420 in December.
However renters Auckland and Christchurch fared better than those in other parts of the country.
In Auckland the median asking rent increased by just $5 week, up from $495 a week in December to $500 a week in January. And in Christchurch it was unchanged at $420 a week.
There is usually a jump in rents in January which is traditionally one of the busiest months of the year in the rental market, as students seek to set up new flats and people relocating for work look to be in their new homes by the time businesses resume after the Christmas break.
Auckland 'plateau'
In Auckland the median asking rent for 3-4 bedroom houses rose by $10 a week to $560 in January, while smaller 1-2 bedroom houses increased by $10 a week to $410.
However the asking rents for Auckland home units and apartments were both unchanged from December to January, at $400 and $450 a week respectively.
Compared to January last year, asking rents in Auckland were up 4.2% overall.
"Rents in the City of Sails have been hovering around the $500 a week mark for some time and don't look like changing drastically in the coming months," Trade Me's head of property Nigel Jeffries said.
"This plateau indicates a good supply of rental properties."
Down $75 a week from peak
In Christchurch the median asking rent for 3-4 bedroom houses was unchanged between December and January at $450 a week while the asking rents for 1-2 bedroom houses dropped by $20 from $360 to $340 and home units were unchanged on $330 a week.
According to Trade Me Property, the median asking rent in Christchurch has declined year-on-year for 10 consecutive months and was down by $75 a week since its peak early last year.
Wellington rents up
However asking rents were up sharply in Wellington, rising from $410 a week across all property types in December to $450 a week in January.
Three to four bedroom houses in the capital took a massive jump, rising from $460 a week in December to $520 in January, while 1-2 bedroom houses were up a more modest $10 a week to $350.
There was also a big jump in asking rents for home units in Wellington, which rose from $308 a week in December to $340 in January while apartments increased from $420 to $440.
You can receive all of our property articles automatically by subscribing to our free email Property Newsletter. This will deliver all of our property-related articles, including auction results and interest rate updates, directly to your in-box 3-5 times a week. We don't share your details with third parties and you can unsubscribe at any time. To subscribe just click on this link, scroll down to "Property email newsletter"and enter your email address.