David Chaston sells a house for a relative and details his experience. What did he do right, what wrong? How would you have gone about it?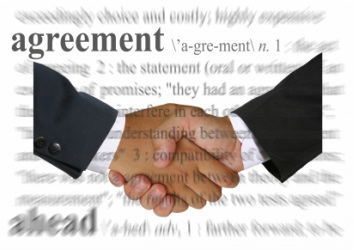 Recently I needed to sell a house for a relative who moved into rest home care.
The process was a new one for me.
This is how I did it. Readers should feel free to critique my process and experience. I will learn for the next time.
Do we need an agent?
Firstly, we looked at just listing it on Trade Me Property. The direct costs would be minimal.
But then we realised we would face some issues.
Firstly, we actually needed to come up with a listing price, or guidance range, and the only data we actually had was the Auckland Council CV.
We did check out 'priors' online, but we had a sense that the market was moving quite quickly, quite recently.
Next we would need to show it. The property is on Waiheke Island and the obligation to be available for showing would unstitch previous arrangements of mine and the other family members who were helping.
And we didn't know how to present the property. Should we empty it, or add some 'staging elements', or just leave it as-is. At the time, these seemed hard questions to answer.
So we decided to use a real estate agent.
But who?
Selecting an agent
I made a simple selection on a 'beauty contest' basis. One with the flashiest office in Oneroa, and one who seemed to have many listings based on a pamphlet you can pick up on the ferry. Both of these are franchises, one international (Ray White) and one national (Bayleys). We also added a very local-only office, Waiheke Real Estate, who had basic offices in town and basic branding and pamphlets.
Step one was to phone them and meet the agent who responded on a Sunday. Pot-luck. This was a rapid-fire affair; each showed up on time with a presentation pack. One even came with a 'personalised' bottle of olive oil.
Each only took 20 minutes to make their initial pitch and leave their paperwork.
Each was very professional. The presentation packs spoke of their 'marketing program' options and comparatives. They each suggested a listing price.
Overall there was not much to distinguish them, except that Waiheke Real Estate were the only ones to provide the REAA brochures. However one paragraph in their presentation particularly impressed me. It said "At the end of the day if a person wants to have a generous sea view, flat ridge top with useable gardens, quick access to both beaches and the ferry, there will be no other answers in this price range." To me that directly showed me they already knew how they would make our unremarkable property stand out with buyers.
So, to assess them on a fair and even basis, over the next week I sent them seven questions:
In no particular order I asked ...
1. Sales method proposed:
2. Expected selling price range:
3. Commission $ cost for the valuation at the bottom of that range. Please add any Admin fees or other such costs, if any.
4. Period of sole agency required (days):
5. Value of marketing spend by Agent (by item - included in the commission)
6. Cost of the necessary and/or recommended marketing spend for us (itemised):
7. What the property rent would be per week on a permanent basis if the property was not sold.
We agreed to meet with each the following Sunday. This time (and not by my request) each said they would show up with their 'sales manager'.
Two of us met each group and I mentioned to my sister that I wanted to ask a question that might put each on the spot. I wanted to see how they handled the pressure of a 'negotiation,' although I know it was a question they probably often get asked by many boomer-males-who-think-they-know-everything.
The Ray White team showed up first, agent and principal. They recommended using an auction, and suggested a listing price +27% above Council valuation.
The presentation pack was very professional, but at the time I didn't notice any standout aspects. This team suggested a substantial marketing cost budget they would 'invest', plus a smaller amount we as sellers would need to contribute.
Their commission was 4% for the first $500,000, and 2.5% for any price above that. Plus a $500 admin fee. Plus GST. In our case, that 15% would be a lot.
I then countered saying that if the market was not Waiheke Island, this is a house that would struggle to reach $500,000 and I suggested in that case they would still be keen to sell it and would do it professionally. That being the case, my counterproposal was that they sell it for a $20,000 flat fee, including GST.
The Ray White principal batted me back with a strong riposte. We were apparently getting one of the finest sales teams in the Auckland region and the benefits of that made the standard commission worth it. We would be the beneficiary of that, he assured me.
The second team was from Bayleys; the sales consultant plus their well-known and respected sales manager.
Their proposal was as flash as their earlier rival. They proposed a sales process 'by negotiation, with an indicative price +34% above Council valuation.
They proposed an equally generous marketing commitment, but with no requirement for us to spend matching amounts. The claim of their reach to international buyers (especially though NZ Herald ads) impressed me.
Their commission requirement was the same as for Ray White.
On the commission challenge they took a different approach. After some quick consultation they came back with a flat 2.5% over the whole price, plus GST. That was actually an unexpected outcome; I wasn't expecting them to budge either.
The third team was from Waiheke Real Estate.
They were less slick. Unlike the others, they both showed up in more modest cars. They had a more laid-back conversation style, almost laconic.
Their proposal did not have the presentation quality of the others but like the others they had answered each question fully.
And they made another tiny offering which I thought was as savvy as the micro-market observation in their first presentation. This time they had a photocopy of a map of every property in our micro-market, with each property coloured to present one which had been sold by the sales consultant, and those which had been sold by his manager. It was impressive - although it did cover many years. Still, they clearly knew the area very well.
Their marketing proposal was for an 'offers above" process (mock tender?) and they said they would like to list it at 41% above Council valuation.
They proposed to spend a modest amount on promotion; websites and their own brochure, plus a local ad in the Island papers.
Their commission basis was 3.95% up to $350,000 and 2% thereafter. No Admin fee. After the challenge they agreed quite readily to 2% flat, plus GST. I was very impressed with how easily that was revised.
Later that afternoon, we decided to offer the role to the Waiheke Real Estate team.
No agent had suggested making any tarting up before showing. It seemed it would sell 'as-is' just fine.
The sales process
After papers were signed, they got to work. It was formally listed on a Thursday.
I was due to walk the Milford Track on the Sunday, leaving for Queenstown on Saturday morning. I wondered if there would be any action while I was away, but was to be completely uncontactable until the following Friday.
However, before I left, I did receive a phone offer from another consultant at Waiheke Real Estate - for the listed price, no conditions. Heck, that put me on the spot. However I had committed to consult other family members before agreeing anything and they were not contactable before I left for my trip.
After that thrilling week away, I returned to an anxious salesperson, plus another offer also for list price. Impressively, neither agent knew of the other's offer even though they were from the same office. They handled this aspect with a very straight bat.
Two of us agreed to meet the agents on the Sunday to review their offers, but as both offers were essentially the same, I emailed both with this fact, suggesting they re-contacted their buyers.
On the day, we had three offers (after only about 10 days). It seemed too fast. Our choices were to accept one now, or wait for an even higher price.
We decided that as the listing price was way above our initial expectations anyway, and the goal was to sell, we would sell on the Sunday.
One offer was presented unchanged at the asking price, closing quickly with no conditions (other than due diligence).
The second offer was revised $500 higher than the asking price, also with no conditions and quick closing (and standard due diligence).
The third offer was for $2,000 above the asking price, no conditions and a much longer closing time, well into mid July.
The closing time did not concern us. Not only did we need a little extra time to clear the house, we as a family enjoy visiting the property with its fantastic views. But the house needs a lot done to it to bring it up to date.
We accepted the third offer. (The buyer was a local.)
This was an easy, respectful process, handled professionally by everyone involved. In theory we undoubtedly paid more in commission than if we had listed it ourselves just on Trade Me Property,. but frankly, we would have listed it there for only about +20% over Council valuation. I went with the agent's recommendation suspecting it was pitched far too high for this house. But I was wrong.
OK. Now tell me what we could have improved on.
And, yes I know, in a strong rising market 'anyone' could sell this house, basic as it may be. But I still think the agent provided reasonable value - and very good service.
You can receive all of our property articles automatically by subscribing to our free email Property Newsletter. This will deliver all of our property-related articles, including auction results and interest rate updates, directly to your in-box 3-5 times a week. We don't share your details with third parties and you can unsubscribe at any time. To subscribe just click on this link, scroll down to "Property email newsletter"and enter your email address.