Craigs Investment Partners gets formal warning after FMA investigation into its Anti-Money Laundering Act compliance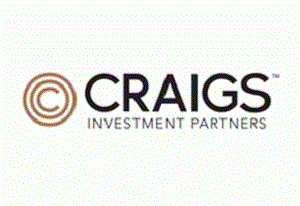 Sharebroking firm and KiwiSaver provider Craigs Investment Partners (Craigs) has been issued a formal warning by the Financial Markets Authority (FMA) for failing to meet its obligations under the Anti-Money Laundering and Countering Financing of Terrorism Act.
Following an FMA investigation, Craigs, which is one of the country's largest retail sharebroking firms, admitted it breached the Act by failing to conduct adequate enhanced due diligence and/or failed to terminate its business relationship with a client, when it had been unable to complete the required level of customer due diligence on the client.
The FMA said it considered there were deficiencies in Craigs compliance programme following the introduction of the Act in 2013 in that it did not have a cohesive process for escalating, monitoring and managing anti-money laundering issues and ensuring compliance with the Act.
The FMA also said that Craigs had not maintained sufficient written records in relation to the due diligence process.
However the FMA also acknowledged that since 2014 Craigs had introduced a range of initiatives to reduce the chances of similar breaches occurring.
Under the terms of a settlement agreement with the FMA, Craigs had agreed to appoint an independent third party to review its compliance programme under the Act, who can recommend improvements that could be made to Craigs' compliance systems, process and controls.
As part of the settlement agreement the FMA must approve the appointment of the third party reviewer and their report will be provided to both Craigs and the FMA.
Craigs has also agreed to implement any recommendations the independent reviewer makes "within a reasonable a reasonable period of time," and to have a second independent review carried out once any changes have been implemented.
The results of the second review will also be reported to the FMA.
As a result of the settlement, the FMA has agreed not to prosecute Craigs over its breach of the Act.