Reserve Bank says a wave of new supply could exert "significant downward pressure" on commercial property prices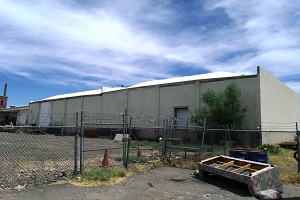 The Reserve Bank has warned that the risk of a downturn in the commercial property market may be increasing.
"Commercial property prices continue to increase, with growth spreading from the prime to the secondary sub-sector," the Reserve Bank said in its latest Financial Stability Report, released yesterday.
"Price growth has been driven by strong tenant demand pushing down vacancy rates, particularly in the retail sector, and investor demand attracted by the high return on commercial property relative to low global interest rates.
"This is consistent with the trend in commercial property markets internationally, where investors' search for yield has contributed to strong growth in capital values in a range of countries," the report said.
But it also warned there could be rough seas ahead.
"Despite strong returns, the risk of a downturn may be increasing," the report said.
"Rising prices have driven the commercial property price-to-rent ratio back to pre-crisis highs.
"In line with rising prices, bank lending to the sector grew by 9.3% in the year to March 2016.
"Nevertheless, the sector's debt-to-income ratio remains relatively contained compared to levels reached during the GFC, helping to reduce financial stability risks," it said.
However a wave of new supply was about to wash over the sector.
"Although vacancy rates continue to decline, particularly in the retail sector, a strong supply response is under way and rental growth is slowing," the report said..
"Nearly one million square metres of commercial property space was developed in 2015, a threefold increase on 2014, and more than 1.5 million square metres is forecast for this year.
"The expected increase in supply is particularly strong in the industrial sector, which is forecast to add nearly 9% to the existing stock in 2016 alone.
"This supply could exert significant downward pressure on prices when it comes on stream," the report concluded.
You can receive all of our property articles automatically by subscribing to our free email Property Newsletter. This will deliver all of our property-related articles, including auction results and interest rate updates, directly to your in-box 3-5 times a week. We don't share your details with third parties and you can unsubscribe at any time. To subscribe just click on this link, scroll down to "Property email newsletter"and enter your email address.