Commerce Commission investigation leads to heavy penalty for real estate agency - other agencies still facing court action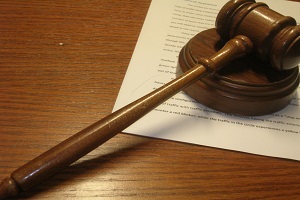 A real estate agency has been ordered to pay a $1.25 million penalty by the High Court after admitting price fixing allegations made by the Commerce Commission.
Unique Realty Ltd, a Manawatu-based company associated with The Professionals group, was the first of 13 national and regional real estate agencies to appear in court after the Commerce Commission filed proceedings for alleged breaches of the Commerce Act.
In December last year, the Commission filed charges against Unique and Property Brokers Ltd, Manawatu 1994 Ltd (trading as LJ Hooker) and one individual, alleging they breached the Commerce Act by agreeing with each other that they would pass on to vendors the full cost of advertising their properties on Trade Me.
That followed Trade Me changing its pricing model from a monthly subscription fee for agencies to a per-listing fee for properties the agencies advertised on its website.
Unique reached a settlement with the Commission prior to the court proceedings being filed, in which it admitted price fixing, and a High Court hearing was subsequently held to determine the penalty it should face.
In his judgment Justice Venning said Unique, Property Brokers and LJ Hooker Palmerston North, along with others, met to discuss the possibility of an industry wide response to Trade Me's pricing changes.
"The discussion strayed into unlawful price-fixing when the agencies present at the meeting agreed that...they would no longer absorb the cost of Trade Me listings but pass on the whole of the increased fee to their vendor customers," it said.
Without such an agreement the individual agencies would have been required to decide whether or not to impose the fee and if so at what level, creating what could have been a point of competition between them, the judgment said.
Unique accepted that its entering into the agreement with the other agencies had the effect of fixing, controlling or maintaining the price vendors paid for services from real estate agencies in the Manawatu and substantially lessened competition among them, the judgment said.
One of the factors Justice Venning took into account when setting the penalty was that "the market affects ordinary people because for many individuals, purchasing and selling a home is one of the most significant financial decisions they will make," his judgment said.
You can receive all of our property articles automatically by subscribing to our free email Property Newsletter. This will deliver all of our property-related articles, including auction results and interest rate updates, directly to your in-box 3-5 times a week. We don't share your details with third parties and you can unsubscribe at any time. To subscribe just click on this link, scroll down to "Property email newsletter"and enter your email address.