New dwelling consents issued in Auckland take a dive ramping up pressure on the region's over-stretched housing market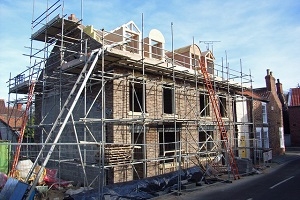 Auckland's housing crisis got a whole lot worse in April, with consents for just 699 new dwelling issued in the region, down from 788 in March, 787 in February and 912 in April last year. 
The number is also lamentably short of the estimated minimum of 1200 new homes that need to be built in the Auckland region each month just to keep pace with its surging, migration-fuelled population growth.
Nationally, consents were issued for 2361 new homes in April, which was largely flat compared to the 2315 issued in March and the 2379 issued in February, but up on the 2112 issued in April last year, according to Statistics NZ.
The figures have little good news in them for the Government and Housing Minister Nick Smith as they face increasing pressure over the growing shortage of homes in Auckland.
Excluding the January numbers which are traditionally very low, the number of new consents issued in Auckland in April was the lowest since September last year and suggests the housing crisis in the region will continue to worsen for some time to come, in spite of the introduction of initiatives such the introduction of Special Housing Areas to speed up the approval of new developments.
The sluggish pace of new development will maintain upward pressure on rents and house prices, even as the Reserve Bank tries to contain high risk mortgage lending because of the risk a housing bubble would pose to the banking system.
The number of new consents issued in April also dropped in the Waikato and Bay of Plenty, both of which were well down from form a recent peak in new consents that occurred late last year.
However the Wellington and Canterbury regions were more buoyant, with consents in both regions rising strongly in April compared to earlier this year (see the interactive chart below to see how many consents were issued each month in each region of the country).
Stand alone houses remain the most common form of new dwellings by far, accounting for 1742 of the 2361 new dwelling consents issued throughout the country in April, followed by 335 townhouses, flats and home units, 259 retirement village units and just 25 apartments.
The total value of new dwelling consents issued in April $802 million, compared to $857 million in March, $926 million in February and $632 million in April last year.
On top of that consents worth another $146 million were issued for structural additions and alterations to existing homes.
Consents were also issued for another $459 million of non-residential building work in April, with retail premises accounting for the biggest chunk at $90 million, followed by storage buildings such as warehouses at $86 million, and education buildings at $78 million.
In a First Impressions newsletter on the figures, Westpac economist David Norman expressed concern about the decline in consents in Auckland.
"This second month of weakness does cause us to feel a little unease about the longer term track of consents in Auckland," he said.
 "A third weak month in May would be a real worry."