Barfoot & Thompson's new listings and the number of sales both rose strongly in May but prices flattened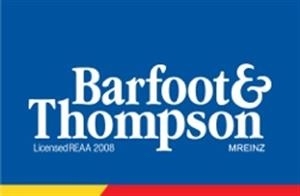 Sales at Auckland's largest real estate agency rebounded strongly in May while prices remained more or less flat.
Barfoot & Thompson sold 1306 homes in May, up 38.3% compared to just 944 in sales April and 1225 in May last year.
It was the highest number of homes the agency has sold in the month of May for more than 10 years and Barfoot's busiest month since September last year.
The median selling price of homes sold by the agency was $809,500 which was down 1.3% from April's record median price of $820,000, but up 7.9% on the median price of $750,000 in May last year.
However the agency's average selling price hit a new all time high of $874,623 in May compared to $873,599 in April.
Overall the price trend appeared to be flat.
Barfoot & Thompson managing director Peter Thompson said prices in Auckland had lost their upward momentum.
"The average sales price in Auckland has remained static for two months now," he said.
The surge in sales volumes was helped by a rush of new listings as more people decided to put their properties up for sale.
Barfoot newly listed 1905 homes for sale in May, up 27.3% compared to the 1496 new listings in April and 1740 In May last year.
It was the highest number of new listings in the month of May for more than a decade.
However demand remains strong and the company's inventory (the total number of homes it has available for sale) improved only slightly, rising from 2846 in April to 3013 in May.
"Listings remain at historically low levels and there has never been a better time to sell," Thompson said.
"More than a third of all properties sold in May (464) sold for in excess of $1 million, with 14.2% (185) selling for less than $500,000.
"In the last two months, the number of sales has not influenced prices.
"In May turnover was high and in April turnover was low, yet for both months prices remained relatively static or fell," he said.
                                             Barfoot & Thompson's Sales in May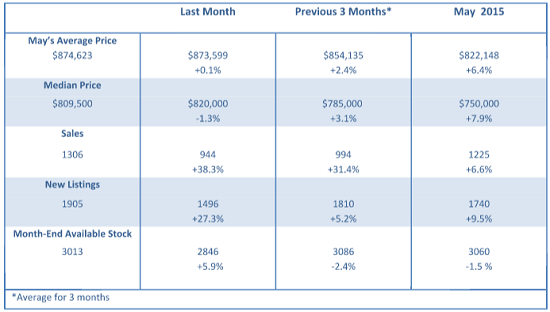 You can receive all of our property articles automatically by subscribing to our free email Property Newsletter. This will deliver all of our property-related articles, including auction results and interest rate updates, directly to your in-box 3-5 times a week. We don't share your details with third parties and you can unsubscribe at any time. To subscribe just click on this link, scroll down to "Property email newsletter"and enter your email address.