Bayley Corporation fined $2.2m for price fixing, associated company Success Realty fined $900,000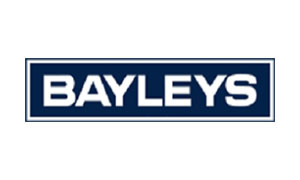 Bayley Corporation Ltd, which is the parent company of Bayleys Real Estate Ltd, has been ordered to pay $2.2 million by the High Court for price fixing.
An associated company, Success Realty Ltd, a Hamilton-based company that operates under the Bayleys' banner, has been ordered to pay $900,000 on the same charges.
The penalties were imposed after the Commerce Commission filed High Court charges for breaches of the Commerce Act following an investigation into alleged price fixing and anti-competitive agreements among several real estate agencies.
The investigation and subsequent charges related to the way several real estate companies and individuals responded when Trade Me announced a new pricing arrangement for property advertising on its website.
Both Bayley Corporation and Success Realty admitted breaching the Commerce Act and both reached settlements with the Commission over the matter.
In imposing the penalties at the High Court, Justice Patricia Courtney acknowledged the seriousness of the conduct and its potential to affect a large number of transactions for residential properties.
Another 10 real estate agencies, Property Page Ltd and three individuals are still facing related court proceedings brought by the Commerce Commission.
You can receive all of our property articles automatically by subscribing to our free email Property Newsletter. This will deliver all of our property-related articles, including auction results and interest rate updates, directly to your in-box 3-5 times a week. We don't share your details with third parties and you can unsubscribe at any time. To subscribe just click on this link, scroll down to "Property email newsletter"and enter your email address.