First home buyers in Auckland will be financially disadvantaged throughout their lives compared to those in other regions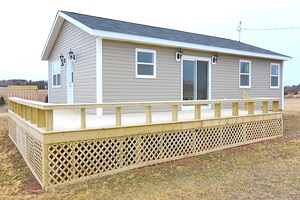 By Greg Ninness
Interest.co.nz's latest Home Loan Affordability Report shows that young couples in Auckland hoping to buy their first home will have to pay twice as much in mortgage payments as similar couples virtually anywhere else in the country.
It also shows that Auckland's sky high prices are creating a debt burden that will likely leave young Aucklanders economically disadvantaged for the rest of their lives compared to young people in other parts of the country.
The table below shows what the REINZ's lower quartile selling price of homes in all regions of the country was in June, estimates how much a young couple earning the median wage for their age might be able to save towards a deposit, and how big the mortgage would need to be to buy a home at the lower quartile price.
It also shows how much of their income they would need to set aside each week for the mortgage payments on their home.
It shows that in Auckland, the lower quartile selling price of homes sold in June was $671,500.
The median take home pay for an Auckland couple aged 25-29 who are both working full time is $1587.88 a week after tax.
Interest.co.nz estimates that if they had been able to save 20% of the net pay for four years (and earned interest on their savings at the prevailing 90 day deposit rate) they would have saved $72,458 to put towards a deposit.
That means they would need to take out a mortgage of $599,042 to buy a home at June's lower quartile price, equivalent to seven times their annual income.
That is an eyewatering amount of debt for a young couple earning average wages to take on. They would need to set aside $692.78 a week to make the mortgage payments, which would be nearly 44% of their take home pay, and that is before adding other property-related expenses such as rates, insurance and maintenance.
Easier elsewhere
So how would that compare with similar young couples in other parts of the country?
Just south of the Bombay Hills in Waikato/Bay of Plenty, the lower quartile price in June was $335,900.
The median take home pay of a couple aged 25-29 is slightly lower than it is in Auckland, at $1482.75 a week.
But their mortgage payments on a lower quartile priced home would be just $310.80 a week, which is less than half as much as the Auckland couple would be paying and that would take up just 21% of their take home pay.
It's a similar story in the other major centres, with mortgage payments on a lower quartile-priced home taking up just 21% of a typical first home buying couple's take home pay in Wellington, Canterbury and Nelson/Marlborough.
It's a bit higher in Central Otago/Lakes at 33% because of the very high prices in Queenstown, but in all other regions, a typical young couple could expect to be paying out less than 20% of their take home pay to make the mortgage payments on a lower quartile-priced home.
The implications of this go well beyond the fact that it it is a lot easier for young couples outside Auckland to get into their own home than it is for those in Auckland.
Those outside of Auckland are also likely to have more financial choices open to them.
They could choose to increase the amount of their mortgage payments and pay it off sooner and still be within affordable limits.
If they did that, they would be able to start seriously saving for their retirement sooner, putting them on a better footing later in life.
Or they could keep the mortgage payments low and spend some money improving their home, which might also lift its capital value, or start building a nest egg which they could invest into other assets and diversify their holdings.
And yes, if they wanted to blow it on a flash car or a big overseas trip they could do that too.
But the point is that young people on ordinary wages outside of Auckland should be able to buy their home without excessive difficulty and still have those choices.
When it comes to financial matters, choices are good and the more options you have to choose how you manage your money, the better.
Wide ranging implications in Auckland
But young couples on average wages in Auckland won't have as many choices because so much of their income will go towards paying off their mortgage, assuming they can afford to buy their own home at all.
But it won't just be them that will be affected.
Because they'll have less disposable income, they'll have less money to spend on the good and services that their counterparts in other regions are purchasing.
And that means less money circulating in the Auckland economy, which is bad for all types of business, from retailers to manufacturers.
And it's also bad for jobs.
But there will be one group that will be creaming it more than most - the banks.
The surge in Auckland house prices and its flow on effects into the regions has been mana from heaven for them.
Banks are in the business of selling debt to people and they have been doling it out with gusto, pushing total household debt to unprecedented levels, making record profits for themselves in the process.
Property developers and real estate agents won't be doing too badly either.
The city of broken dreams?
Auckland is a city that likes to promote itself as one of the most liveable in the world, and perhaps for the bankers and property developers it is.
But for young people on average wages looking to own a home and eventually start savings towards their retirement, it could increasingly be becoming the city of broken dreams.
To read the full suite of Home Loan Affordability Reports for all regions, which include analysis of how affordable it is for people to move on to the second rung of the property ladder, click on this link. 
Comparing Regional Housing Affordability for First Home Buyers 

| | | | | | | |
| --- | --- | --- | --- | --- | --- | --- |
|   | REINZ Lower quartile house price - June 2016 |  Deposit    saved              | Amount   borrowed              | Weekly mortgage payments |   Weekly      income              | Mortgage payments as % of income |
| Northland | $281,400 | $56,280 | $225,120 | $260.35 | $1473.95 | 17.7% |
| Auckland | $671,500 | $72,458 | $599,042 | $692.78 | $1587.88 | 43.6% |
| Waikato/BoP | $335,900 | $67,152 | $268,748 | $310.80 | $1482.75 | 21.0% |
| Hawkes Bay | $237,700 | $47,540 | $190,160 | $219.91 | $1416.32 | 15.5% |
| Manawatu/Whanganui | $186,200 | $37,240 | $148,960 | $172.27 | $1499.44 | 11.5% |
| Taranaki | $255,100 | $51,020 | $204,080 | $236.01 | $1499.44 | 15.7% |
| Wellington | $363,600 | $72,720 | $290,880 | $336.39 | $1622.39 | 20.7% |
| Nelson/Marlborough | $333,500 | $66,700 | $266,800 | $308.55 | $1477.86 | 20.9% |
| Canterbury/Westland | $359,600 | $71,683 | $287,917 | $332.97 | $1593.70 | 20.9% |
| Central Otago/Lakes | $493,000 | $66,737 | $426,263 | $492.96 | $1475.83 | 33.4% |
| Otago | $240,200 | $48,040 | $192,160 | $222.23 | $1475.83 | 15.1% |
| Southland | $146,600 | $29,320 | $117,280 | $135.63 | $1501.75 | 9.0% |
| All NZ | $321,000 | $64,200 | $256,800 | $296.98 | $1560.22 | 19.0% |