Auckland Council staff suggest Councillors reject 14 recommendations made by the expert hearings panel on the Unitary Plan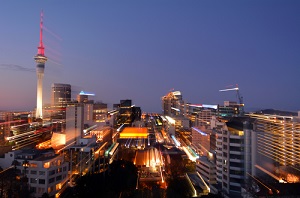 Auckland Council staff are suggesting Councillors reject recommendations from a Government-appointed panel to remove minimum apartment size restrictions in the Unitary Plan. Instead, council staff want some rules around minimum size to be included in the plan.
Council staff have made this call in a 618-page Auckland Development Committee agenda released on Monday afternoon, which includes their critiques of how the Independent Hearings Panel wants the city's blueprint to look.
Councillors will use this report as a reference, as they work to deliver a finalised Unitary Plan by August 19.
The Panel's proposed Unitary Plan, released on July 27, creates capacity for twice as many new dwellings to be built in Auckland than the Council made possible in its proposed plan.
Yet Council staff have identified 14 major Panel recommendations they disagree with, so have provided alternatives for.
Some of these include recommendations to:
Delete the minimum dwelling size standard in the CDB, business zones and residential zones.
Council staff say the Building Act doesn't address the social or design quality effects of small dwellings, so these need to be managed in the plan.
"Intensive living environments require internal living spaces which are functional and which provide for amenity to meet the day-to-day needs of residents," they say.
"This will assist to maintain the social wellbeing of the community, support social cohesion and thereby support further intensification within urban environments as these areas become desirable places to live."
Amend the threshold for requiring resource consent from three or more dwellings to five or more dwellings in the Mixed Housing Suburban and Mixed Housing Urban zones.
Council staff say there's a risk that permitting four dwellings without resources consent will result in "poor design outcomes". This could essentially see complexes built with large blank walls facing the street or neighbouring properties, sunlight being blocked or privacy being compromised for example.
Staff say submitters including Housing NZ, Property Council, Fletcher Residential and Ockham Developments have supported the two dwelling permitted threshold.
Delete objectives and policies that focus growth within the existing metropolitan area.
Council staff say this would mean there is little or no guidance for where future growth should be enabled and encouraged.
"Focusing intensification within the existing urban area delivers the benefits of a quality compact urban form, which include better public transport, proximity to amenity and services, efficient infrastructure servicing, environmental protection and a reduced carbon footprint," they say.
Delete some of the rules around rural subdivisions that ensure developments aren't "inappropriate". Include rules that enable "sporadic and scattered rural subdivision.
Council staff say this doesn't support the concept of the "compact city" that protects the retention of rural areas. They maintain this deletion will see the "proliferation of rural-residential lots across the production focussed rural zones". This could see productive land and rural character lost. It could also put pressure on amenities and infrastructure in remote places.
Include a provision that allows for minimal environmental benefits to be accepted in exchange for rural-residential subdivision.
Council staff say this could see a spike in the number of rural-residential lots.
Amend the policy that guides the location of the Rural Urban Boundary.
Council staff say: "The recommended policy does not include either providing a quality compact urban form or the importance of land use and transport integration."
Amend height and gross floor area controls in the Wynyard Precinct.
Council staff say this will reduce the development potential of Wynyard Precinct - in particular sites fronting Jellicoe Street.
Delete the pre-1940 building demolition control from the Queen Street Valley Precinct.
Council staff say this control is key to buildings maintaining their special character.
Delete the Sites and Places of Value to the Mana Whenua overlay.
Council staff want to see this reinstated. They believe removing this protection will cause "ongoing loss and degradation" of the 2213 sites that have been identified as being significant to Maori.  
They also reject the Panel's recommendations which remove the Rural Urban Boundary at Crater Hill and the Pukaki Peninsula in South Auckland.
Council staff have highlighted nine recommendations, they accept, even though they represent a policy shift from Council's position.
They have also identified 17 recommendations from the Council's proposed plan, which the Panel have adopted.
A Council spokesperson says Council staff didn't do capacity modelling as a part of their report, so they can't put a figure on how their recommendations will see the capacity for new builds differ from the 422,000 made possible by the Panel's recommendations. 
The spokesperson does however believe Council staff recommendations "do not largely impact on the spatial application of the zones and therefore should not have a significant impact on the capacity created in the Panel's recommended version of the Plan".
Councillors will start a series of meetings on Wednesday to decide whether to accept or reject the Panel's recommendations.
They have until August 19 to make a decision, bringing the five-year process of developing a Unitary Plan to an end.