Winter hits housing market with sales volumes falling but a lack of listings keeps prices high in July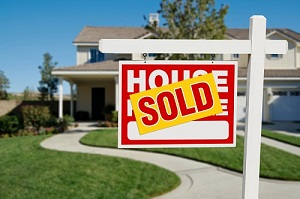 House prices may be flattening out around recent record highs, with the national median selling price hitting $505,000 in July, up from $500,000 in June and just $1000 short of the all time high of $506,000 set in May, according to the Real Estate Institute of New Zealand (see interactive chart below).
But July's  median prices set new records in four regions: Auckland $825,000 ($821,000 in June); Waikato/Bay of Plenty $450,000 ($438,000 in June); Northland $376,000 ($360,000 in June) and Manawatu/Whanganui $265,000 (249,000 in June).
However median prices declined in Wellington to $450,000 ($455,000 in June); Nelson/Marlborough $401,500 ($405,000 in June) and Christchurch $437,500 (440,000 in June).
The number of homes being sold has fallen away sharply, with 7299 homes sold by REINZ members in July, compared with 7864 in June and 8121 in July last year.
In Auckland the sales situation was even worse, with just 2520 Auckland homes selling unconditionally in July compared to 2737 in June and 3160 in July last year.
Within the Auckland region prices dropped slightly compared to June on the North Shore ($1,062,500 in July compared to $1,068,500 in June) and in the central suburbs on the Auckland Isthmus ($837,000 in July compared to $850,000 in June) and in Rodney ($852,500 in July compared to $870,000 in June).
But the biggest fall was in Pukekohe/Franklin on Auckland southern flank where the median price dropped from $748,000 in June to $672.000 in July (-10.2%).
Median price rose rose strongly in Waitakere ($803,000 in July compared to $784,250 in June and in Manukau $805,000 in July compared to $753,500 in June).
Price movements were also mixed within the Waikato/Bay of Plenty region, with Hamilton's median up 5.2% in July compared to June while Tauranga's median declined by 2.3% compared to June and Mt Maunganui/Papamoa's median was down 7.2% compared to June.
There has also been a big decline in the number of homes being listed for sale, with the REINZ reporting that its members had a third less homes available for sale than they did in July last year.
"Prices continue to rise in may regions  showing that demand is still firm," REINZ spokesman Bryan Thomson said.
"Sales volumes remain below previous periods, as the continued shortage of supply impacts buyers, who are struggling to find properties to buy.
"We will watch market reaction with interest as the expected increase in listing numbers during the spring and summer selling period become available and the market assesses the impact of the recently announced LVR rule changes, the approval or otherwise of the Auckland Unitary Plan and a possible interest rate cut."
Click on the following link to read the REINZ's full regional reports:
REINZ Residential Regional Commentary - July 2016.pdf
You can receive all of our property articles automatically by subscribing to our free email Property Newsletter. This will deliver all of our property-related articles, including auction results and interest rate updates, directly to your in-box 3-5 times a week. We don't share your details with third parties and you can unsubscribe at any time. To subscribe just click on this link, scroll down to "Property email newsletter"and enter your email address.