Trade Me Property says Christchurch has become a tenant's market with rents declining for 15 months in a row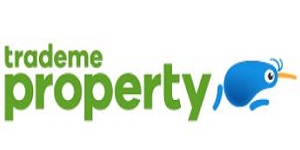 The median asking rents for homes advertised for rent on Trade Me Property have barely changed in Auckland over the last 12 months, but have fallen significantly in Christchurch.
Trade Me Property said the average asking rent for all homes throughout the country advertised on the website in July was $440 a week, up 4.8% compared to July last year.
In Auckland the average advertised rent was $510 a week in July, up just 3% compared to July last year, in Wellington it was $420 a week up 5% and in Christchurch it was $400, which was down 7% compared to a year earlier.
The figures also showed that advertised rents for smaller properties were rising at a greater rate than those for larger homes.
Across the country, the median advertised rents for apartments were up 7.3% in July compared to a year earlier, while the advertised rents for home units were up 7.6%, and advertised rents for 1-2 bedroom houses were up 6.1%.
But rents for 3-4 bedroom houses, which are still the most common type of rental property in this country, were up just 4.3% compared to a year earlier, and rents for homes with five or more bedrooms were up just 2.9%.
Asking rents were up in all regions of the country compared to a year earlier, except for Canterbury where they were down 7.1% , the West Coast  down 4.2%, and Taranaki which was unchanged compared to a year earlier.
The biggest increases occurred in Bay of Plenty +13.9%, Northland +11.1% and Waikato +8.8%.
Trade Me's Head of Property Nigel Jeffries said the number of rental properties becoming available was continuing to increase in Canterbury, particularly in Christchurch where the strong supply meant it had become a tenant's market, with median asking rents falling for 15 consecutive months, down from a peak of $495 a week to just $400 a week in July.
Median asking rents for homes advertised on Trade Me Property in July
You can receive all of our property articles automatically by subscribing to our free email Property Newsletter. This will deliver all of our property-related articles, including auction results and interest rate updates, directly to your in-box 3-5 times a week. We don't share your details with third parties and you can unsubscribe at any time. To subscribe just click on this link, scroll down to "Property email newsletter"and enter your email address.