The number of new dwelling consents was a mixed bag in July, with little growth in overall numbers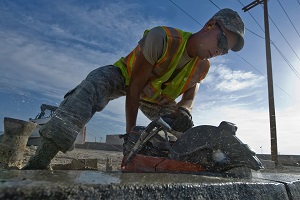 There were 2811 new homes consented in July, up slightly from the 2752, consented in June but almost unchanged form the 2824 consented in July last year, according to Statistics NZ (see chart below).
And the figures showed little to cheer about in the Auckland property market where a housing shortage continues to worsen, with 1087 dwelling consented in Auckland in July, up from 921 in June but well shy of the 1116 consented in July last year.
Within the Auckland region the largest number of consents issued was in the central isthmus suburbs (with the boundaries of the former Auckland City Council), where 353 new dwellings were consented, followed by 215 in Albany.
However very few new dwellings were consented in the cheaper areas on the outskirts of the city, with just 68 new dwellings consented Franklin, 79 in Manurewa/Papakura, and 71 in Rodney.
"In Auckland, total residential consents for the year reached 9622, less than one third of the national total despite the city accounting for at least half of the country's population growth over the last year," Westpac economist David Norman said in a First Impressions newsletter on the figures.
"A lot more growth in consents will be needed to begin eating into the housing shortfall of 30,000 dwellings."
Stand alone houses remain by far the most popular form of new housing. accounting for 1761 of the consents issued nationally in July, followed by 436 townhouses and flats, 425 apartments, and 189 retirement village units.
On an annual basis 29,084 new homes were consented in the 12 months ended July, up 13.2% compared to 25,696 in the 12 months ended July 2015.
The biggest monthly changes in the number of new consents issued occurred in Wellington, where they dropped from 275 in June to 126 in July, but that was still ahead of the 106 issued in July last year, and in Canterbury, where 543 new consents were issued in July compared with 467 in June and 650 in July last year.
The total value of new residential buildings consented in July was $895 million, up 8% compared to July last year, with another $138 million of residential alteration work consented, down 6.1% compared to July last year, pushing the total value of residential building work consented to $1.033 billion in July, up 5.9% compared to July last year.
On top of that another $614 million of non-residential building work was consented in July, up a whopping 35% compared to July last year.
The biggest non-residential sector for consents in July was educational buildings which received $187 million of new consents, followed by $134 million of office buildings  $80 million of retail premises, $59 million of storage buildings and another $59 million of factories and industrial buildings.
You can receive all of our property articles automatically by subscribing to our free email Property Newsletter. This will deliver all of our property-related articles, including auction results and interest rate updates, directly to your in-box 3-5 times a week. We don't share your details with third parties and you can unsubscribe at any time. To subscribe just click on this link, scroll down to "Property email newsletter"and enter your email address.