House prices still rising in Auckland and Wellington but down in Waikato/Bay of Plenty and Canterbury; Big drop in Auckland sales volumes year-on-year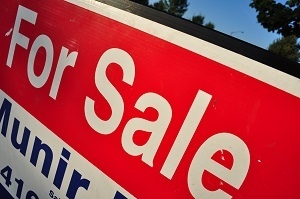 House prices were a bit of a mixed bag in August. The national median selling price dropped slightly to $492,000 compared to $505,000 in July, and its all time high of $506,000 set in May.
As the chart below shows, the national median price has remained within a fairly narrow price band since March, suggesting that overall prices throughout the country have been flattening out.
However there remain significant differences around the country.
In Auckland the median house price is continuing to climb and hit a new record of $842,500 in August. That's up 13.9% compared to August last year.
The median price is also rising in Wellington where it hit $461,000 in August, although it remains just below the peak of $465,000 set in May.
Prices are also rising in Hawke's Bay, Nelson/Marlborough, Otago and Southland, but dropped back in August in Northland, Waikato/Bay of Plenty, Taranaki, Manawatu/Whanganui, Canterbury and Central Otago/Lakes (refer chart below).
The number of homes being sold was also a mixed bag, with the REINZ recording 7527 residential sales in August, up 3% compared to July but down 3% compared to August last year.
However there was a big drop in the number of homes sold in Auckland, with 2413 sales recorded in August, down 4.2% compared to July and down a massive 19.6% compared to August last year.
Within the Auckland region prices were up strongly in the central isthmus suburbs that fell within the old boundaries of the former Auckland City Council, where the median price in August was $911,750, up 8.9% compared to July.
Across the country the number of homes available for sale remains tight, which will help maintain upward pressure on prices, although the number of homes available for sale in Auckland is slowly increasing.
"The indications are that the struggle for stock is the biggest single factor driving market behaviour and price expectations across the country as we await spring listings," REINZ spokesman Bryan Thomson said.
However median prices dropped back 1.6% on the North Shore and were down 0.4% in Waitakere compared to July.
Within the Waikato/Bay of Plenty Regions, Hamilton's median price dropped from $510,00 in July to $493,750 in August (-3.2%) but that was still up 18.8% compared to August last year.
In Tauranga the median was flat on $544,000 compared to July and in Mt Maunganui/Papamoa it dropped from $647,500 in July to $640,000 in August.
The biggest drop in the median price occurred in Queenstown, where it fell from $910,000 in July to $796,000 in August (-12.5%).
However even after August's fall, Queenstown's median price remains 44% higher than it was in August last year.
Click on the link below to view the REINZ's full regional sales statistics and commentary: