The results of most of Barfoot & Thompson's residential property auctions throughout the Auckland region are now available on interest.co.nz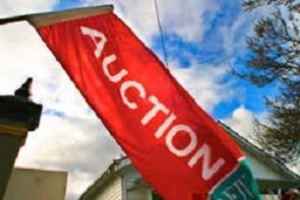 Interest.co.nz has started covering the major residential property auctions conducted by Barfoot & Thompson and posting the results on our Auction/Sales Results page.
The Auction/Sales Results page already shows the results of major residential property auctions conducted by agencies including Harcourts and Bayleys and of several agencies specialising in the sale of Auckland apartments, including Ray White City Apartments, City Sales and Impression Real Estate. This allows readers to see which properties sold at auction and the prices they sold for, and which properties did not sell at auction and may still be available for sale.
It also shows details of commercial property sales concluded by Colliers International and Bayleys.
The Auction/Sales results page was launched by interest.co.nz in June and immediately proved popular with our readers.
It is now being used by more than 45,000 unique readers a month to access the latest auction results and other information the page provides, such as the details of the agent who marketed each property.
Barfoot & Thompson is the largest real estate agency in the Auckland market, handling more than a third of all residential property sales in the region and on a typical week it conducts around eight major auctions, sometimes with dozens of properties going under the hammer at a single auction.
The results of most of the major auctions conducted by Barfoot & Thompson will usually be posted to our results page within a day or so of the auction taking place and often on the same day.
The Auctions/Sales Results page is a permanent feature of interest.co.nz's website and readers can access it at any time.
It also has an interactive search field allowing readers to search for results by region and/or by location and by agency and type of property (residential or commercial).
To access the results page hover your cursor over the Property tab just under the banner near the top of this page and select "Auction/Sales Results" from the drop down menu (see below)
Once the page opens up, use the search fields to select results for either residential or commercial properties, and for results by location and/or agency. The corresponding results will then be displayed (see below):