Auckland Housing market could be in for a cool summer with prices and sales volumes flat and new listings well down at Barfoot & Thompson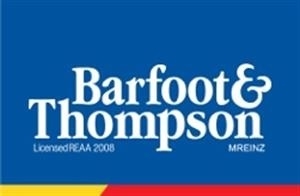 Spring is late arriving in the Auckland real estate market, according to the region's largest real estate agency Barfoot & Thompson.
The company sold 1051 homes in September, little changed from the 1003 it sold in August and well down on the 1358 it sold in September last year.
The median price of homes sold was $850,000, unchanged from August's all time high but up $60,000 on September last year.
However, the average selling price improved slightly from $906,560 in August to $919,849 in September.
The housing market traditionally starts to pick up in September after its usual winter lull, but this year's slow start in Auckland may be set to continue for a while at least, with Barfoots newly listing just 1536 homes for sale in September down 10% compared with the 1706 new listings in August and down 20.8% compared to the 1940 newly listed in September last year.
"With the arrival of spring, housing activity usually lifts but it has not been the case this year," Barfoot & Thompson managing director Peter Thompson said.
"Rather, the market continued the trend which first showed in July of prices increasing at a much slower rate than in the past two to three years.
"Compared to what was happening to prices last September, the Auckland housing market is subdued and we are now looking at a totally different market to 12 months ago."
However, Thompson said at the top end of the market had not been affected by the more restrained market mood, with 404 properties selling for $1 million or more,  accounting for 38.3% of the agency's sales in September, while just 7.7% of sales were for less than $500,000.
That may explain why the average price increased in September while the median price did not.