Fewer people searching for properties to buy in Auckland and more looking around the rest of the country, says Realestate.co.nz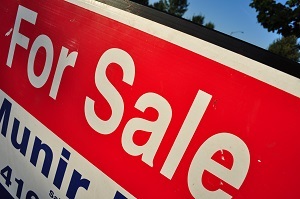 The shine has come off Auckland's residential property market, with sellers still wanting top dollar for the properties while buyers are being more fussy, according to Realestate.co.nz.
Auckland was the only region region in the country where the number of homes listed for sale on the website (inventory) in October was up compared to October last year (+1.4%), while inventory was down by a whopping 24% in all other regions.
However while the number of homes available for sale in Auckland was increasing, giving buyers more choice, the asking prices vendors were expecting were also continuing to rise.
"[Auckland] homes are spending longer on the market," Realestate.co.nz chief executive Brendon Skipper said.
"Vendors continue to be focused on selling at a premium while buyers are being more considered and taking time to assess all their options.
"With more stock on market, buyers aren't feeling the same pressure they were 12 months ago."
If no new properties were listed on the website, it would take 12.5 weeks to sell all the Auckland homes listed at the current rate of sale, compared to just 9.3 weeks back in May.
The number of times Auckland properties were being viewed on Realesatate.co.nz was also down 9.7% in October compared to the average number of views in the previous 12 months.
That compares to an overall increase of 14.1% nationally and some huge increases in interest in some regions.
The biggest increase was in the Wairarapa, with the number of views of properties in that region up 58.9% in October compared to the average over the previous 12 months, followed by Manawatu/Wanganui where the number of views was up 50.4% in October.
Auckland was the only region in the country to record a decline in property views in October, while all other regions of the country recorded double digit increases.