Rents on Trade Me Property up modestly in Auckland, rising strongly in Wellington and down in Christchurch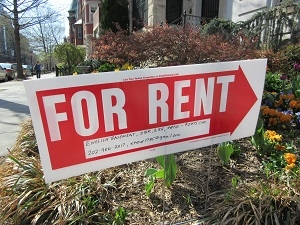 The median asking rent of properties advertised for rent on Trade Me Property was unchanged at $440 a week for the fourth month in a row in October, although there were ups and downs around the country.
In Auckland the median advertised rent rose by $10 to $510 a week, after being stuck at $500 a week for the previous six months.
"Auckland's rents are up just 3% on last year so landlords won't be celebrating, but it's significant to see rent expectations tick up for the first time in quite some time," Trade Me's head of property Nigel Jeffries said.
In Wellington the median rent jumped back up to $420 a week after falling slightly in September and is now up 7.7% compared to a year earlier.
In Christchurch the median asking rent has remained stuck at $400 a week for the last 6 months, which is down 4.8% compared to October last year.
"Median rents in Christchurch look to have found their post-rebuild sweet spot at $400 a week," Jeffries said.
"Rents [in Christchurch] have steadfastly remained at this price for six months and are the same as they were three and a half years ago."
Annual change in advertised rents on Trade Me Property: October 2016