Bill English and Paula Bennett plan to sell up to 2,500 state houses in Christchurch to community housing provider; includes house John Key grew up in; Housing NZ to retain up to 3,900 homes in Christchurch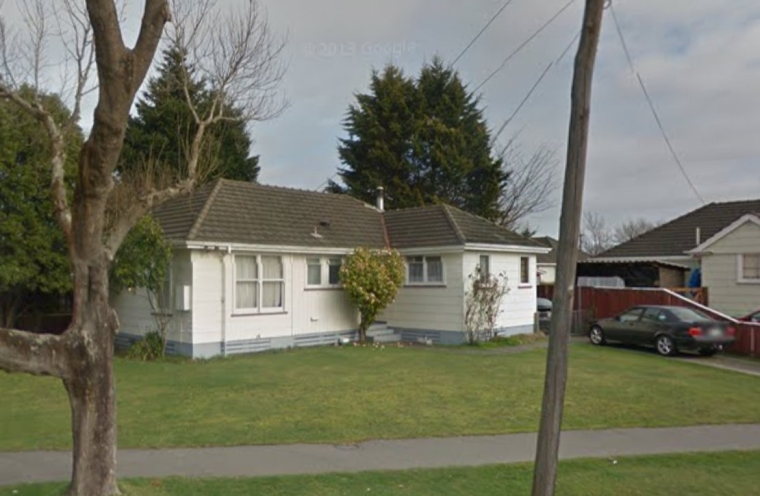 By Bernard Hickey
The Government has announced plans to sell up to 2,500 Housing New Zealand Corp state houses in Christchurch to community housing providers in a major expansion of the Government's troubled Social Housing reforms.
One of the houses up for sale will be 19 Hollyford Avenue in Bryndwr (pictured), which is where Prime Minister John Key grew up.
Plans to sell state houses in Invercargill and Horowhenua have fallen over, but the biggest tranche of 1,124 houses to be sold in Tauranga is on track.
Housing New Zealand Minister Bill English and Social Housing Minister Paula Bennett announced the plan at an event in Christchurch.
He said the announcement signalled the beginning of the 'market sounding' phase of the commercial process.
"In Christchurch, Housing New Zealand has done an excellent job of repairing and rebuilding its earthquake-damaged stock but one in five of those properties are under-utilised," English said.
"There is now an opportunity for a private provider to renew, reconfigure and develop the properties to better match demand, and to finish earthquake remediation work," he said.
The plan is for a single sale of between 2,000 to 2,500 HNZ properties, mainly in Bryndwyr, Riccarton and Shirley to a Community Housing Provider (CHP), while Housing NZ would continue to own and manage up to 3,900 properties in other areas of the city.
Bennett said any successful CHP buying the homes must show they can improve the quality of services to tenants.
"As we have said of other transfers, our bottom line is that tenant rights will remain the same and tenants will continue to be housed for the duration of their need," she said, adding any successful bidder would enter a 25 year contract with MSD. The houses cannot be sold and must remain in social housing unless the Government agrees otherwise.
"They'll also need to prove they have strong community links with social service providers, and they must be New Zealand registered community housing providers." English and Bennett said there would be a market sounding session early next year.
Political reaction
Labour Housing Spokesman Phil Twyford called for the abandonment of the Housing NZ sale programme on Tuesday after the Government announced the joint sale of Housing NZ homes and Horowhenua District Council homes would not go ahead because Iwi had not settled their Treaty claims and would not agree to the sale.
Labour Leader Andrew Little said selling state houses did nothing to increase the supply of housing to people who needed it.
"Respected social agencies like the Salvation Army and Methodist Mission have ruled buying state houses. The Government has courted overseas companies and property investors to buy the houses," Little said.
"With Kiwi families living in garages and cars, the focus should be on housing more people, not selling the houses we have," he said.
"Let it go, John. Drop this ideological crusade to sell off state houses and keep those homes for future families who need it. Get on with building thousands of new homes for Kiwis desperate to get a roof over their heads."
(Updated with political reaction)