Trade Me Property says asking prices are well up in most parts of the country but a rush of new supply means the Auckland apartment market is 'stuck in the mud'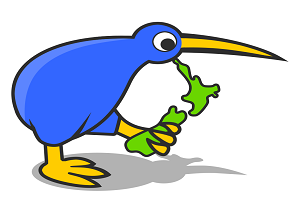 There are now six regions in the country where the average asking price for residential properties advertised on Trade Me Property is more than $500,000.
According to Trade Me's Head of Property Nigel Jeffries, Auckland was the only region in the country that had an average asking price above $500,000 at this time last year, but it had since been joined by Bay of Plenty, Nelson, Waikato, Wellington and Northland.
"Auckland became a half million dollar region back in late 2010 and last month cracked $900,000 in average asking price for the first time, as it continues its inexorable rise towards the million dollar mark," Jeffries said.
Over the last year, average asking prices in 12 regions had increased by more than 5% and seven regions had seen double digit asking price growth.
The biggest annual increase was in Gisborne where the average asking price in November was up 31.8% compared to a year earlier.
However Jeffries said that was due to a change in the mix of properties being listed for sale in Gisborne.
"We'd be cautious about reading too much into that just yet," he said.
After that the biggest annual increase was in the Waikato (+27.4%) followed by Nelson/Tasman +16.6%, Northland +16.4%, Bay of Plenty +16% and Auckland +13.4%.
Average asking prices in Wellington were up +10.6% for the year while in Christchurch they were virtually flat with an increase of just +0.7%.
The West Coast was the only region where average asking prices declined, with a drop of 8.3% for the year (refer map below for all regions).
Although asking in prices in Auckland remained buoyant, the apartment market was the exception.
Jeffries said Auckland's apartment market was stagnating, with the average asking price of apartments in the region declining from $600,000 to $575,000 over the last 12 months.
"In the past month the average asking price [of apartments] has been stuck in the mud as the pipeline of new inventory remains very strong, with more than 500 new apartment listings hitting the Auckland market in the last month," he said.